Post by Cait on Aug 8, 2012 13:03:03 GMT -8
Name:
Korvalia Castor
Pronunciation:
core-VALL-ee-uh CASS-tore
Gender:
Female
Age:
24 Turns
Turnday:
54.09.06
Weyr:
Ice Stone Weyr
Rank:
Moonlight Rider
Family:


Korven Castor; father, 53, Healer – ISW (NPC)

Rekalia Malvois; mother, 51, cook – ISW (NPC)

B'rek Malvois; half-brother, 33, Weyr Smith – ISW

Rekkora Castor; sister, 22, Junior Weyrwoman – RMW
Friends:
Several NPCs
Pets:
Black (F) Pretty and Sunlance-Black Croony
Appearance:
Standing a bit taller than average—five foot seven inches—Korvalia has a slender frame with a small chest, narrow waist and flared hips; decidedly feminine and though tall, she is considered petite. Possessing a lighter complexion than either her father or sister, Korvalia takes after her mother in that her hair falls in gentle golden waves around a round face with a strong jaw and pointed chin. Delicate brows two shades darker than her honey-gold hair arch over a pair of blue eyes framed by long, dark lashes. Her nose is straight and slightly upturned at the end and her lips a rosy pink, though set at the slightest angle so that when she smiles it is rather lopsided.
Now a dragonrider, Korvalia is often seen in utilitarian clothing with accents and flares of various colors, often golds, greens or blues that bring out the color of her hair or eyes. With a preference for dresses she's found a way to combine the modesty of a skirt with the functionality of trousers by often wearing long tunics that go to her knees over fitted trousers. Given her appearance it is clear to anyone who looks at her that she takes some time looking decent. Also possessing several gowns for special occasions, she does her best to make sure she's not caught looking substandard.
(Play By: Natalie Dormer)
Personality:
An overall summarization of Korvalia's traits would peg her as a responsible, reserved, strong-willed individual with a strong moral code. Having been raised in the Weyr since a young age, she doesn't possess the false modesty of a Holder and at times when complimented can come across as arrogant if she happens to agree with the opinion. Family is important to her, and she counts herself lucky to have all of her family in one place, even her strange older brother Barrek.
As one of the older Candidates, Korvalia—often called Korvy or Lia by her family and friends—she sometimes takes it upon herself to act as something of a pseudo-disciplinarian, urging the newer Candidates not to cause trouble when she can. Some would call this micromanaging or just plain bossiness, and both are true. Korvy likes to be in control of her surroundings as much as possible and would probably make a fairly decent Headwoman should she fail to Impress which is becoming more and more likely with each Turn she was left standing.
Aside from her strong moral code and propensity to henpeck and boss others about, Korvy is also highly opinionated when it comes to the world around her. She is one of the staunch believers that Silverlights should not Impress boys and finds the presence of a male Queenrider to be disconcerting and even a bit disgusting. It's one thing to have male greenriders or the equivalent, however a male Silverlight rider? Generally it is best to avoid the topic with her as she does get a bit heated when discussing the topic and others about which she feels strongly.
Borderline bullheaded, she isn't likely to change her opinions for anything. Of course that doesn't translate to needing to have everything her way, but it does mean that if she has an established way of doing something, she's not likely to deviate from that set path. For an example, the way she prepares for bed is very nearly a ritual and would anyone suggest that she toss her clothes in the corner instead of folding them and placing them in the hamper she'd probably develop a tick.
History:
Approximately nine years after the birth of her older half brother and a year after the marriage of her parents, Korvalia was born in Icy Caverns Hold to Korven and Rekalia Castor. Two turns later she was joined by a sister who was named Rekkora and two turns after that, the family moved to Ice Stone Weyr when Korven was given a post as a Healer there. Having lived at the Weyr since the age of four, Korvy is all but weyrbred and bound, a bit set in her ways and very much like her father in her mannerisms and habits.
The same turn that the family moved to the Weyr, her older brother became the apprentice of the Weyr's Smith though he often visited the Hold, claiming that he had several good friends there. Korvalia still remembers the day—when she was six—that her brother came back from the Hold with a firelizard and some fabulous tale about how he'd managed to Impress the thing, though part of her suspected him of stealing it. Though she studied under her mother, learning to cook and absorbing as much information in the Lower Caverns as she could, Korvalia became a Candidate just as soon as she was old enough.
However, as the turns passed and she was left standing at clutch after clutch, she doubled her focus on learning the art of running an orderly Weyr from the prospective of a Headwoman, fully intending on becoming ISW's Headwoman's assistant. Though she still has hopes of Impressing like several of her friends have, she is also pragmatic enough to know that she'll need a backup plan should that not happen.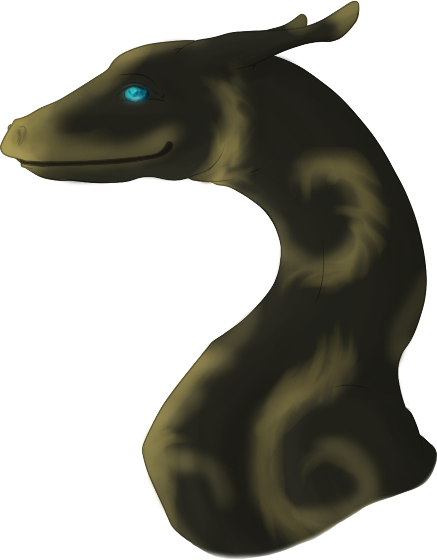 Dragon's Name:
Korinath (core - EE - nath)
Dragon's Gender:
Female
Dragon's Age:
Adult (born 3073.13.21)
Dragon's Color:
Moonlight
Dragon's Size:
29 Feet
Dragon's Appearance: Dragon's Personality:
Korinath loves people. People, dragons, even lifewings, she wants to hang out with everyone. She likes being up and out during anytime of the day or night, just so long as hers is up as well. She can be a little bit of a chatterbox at times, and will pick up any bit of rumor or gossip with a gusto. Watch out, if she hears any gossip about herself, she will give the one who started it a long, long lecture.
Dragon's History: Adoption?:
NPC only