Post by Cait on Aug 10, 2012 3:25:12 GMT -8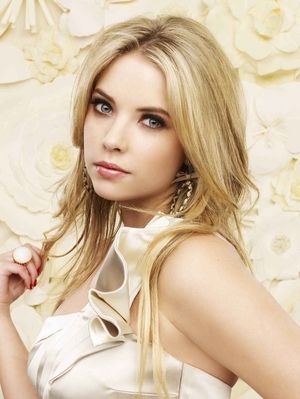 Name:
Rekkora Castor
Pronunciation:
reh-CORE-uh CASS-tore
Gender:
Female
Age:
22 Turns
Turnday:
3056.12.27
Weyr:
Rainbow Mists Weyr
Rank:
Weyrling
Family:
Korven Castor; father, 53, Healer – ISW
Rekalia Malvois; mother, 51, cook – ISW
B'rek Malvois; half-brother, 33, Weyr Smith – ISW
Korvalia Castor; sister, 24, Assistant Weyrling Master – ISW
Weyrmate:
S'rico of [smear:#b8860b]Bronze-Crimson Aldith[/smear:#cc0000:0]
Friends:
Rilora of Gold Archith
Anyone who thinks she's pretty and lets her boss them around >>;
Pets:
Black (m) firelizard; Handsome.
Appearance:
Like her siblings, Rekkora is tall, though not so abnormally tall as her sister; now that she's finished growing, she stands at a comfortable height of five feet and six inches. Just the right height to be exotic and glamorous without being freakish and taller than every man she meets. Like most Northerners, she possesses a fair complexion and was gifted with the blonde hair and blue eyes of her mother. Rekki was also gifted with a perfect blending of her parents' features with the slightly squared jaw of her father and the small, slightly upturned nose of her mother. In all, she is a beautiful young woman with the confidence and bearing of one who knows they are beautiful.
Her figure is soft and slender, not particularly athletic but still aesthetically pleasing and proportionate. She often adorns herself in outfits that are—if not entirely practical much of the time—flattering to her figure and her complexion, often choosing shades of blue, gold and red to wear. It isn't common as of yet to see her adorned in trousers though when she does, they are fitted and adorned with embroidery. None would ever accuse her of being anything less than feminine, that's for sure.
Also, Rekki tends to accessorize and has a collection of jewelry made from simple and inexpensive materials, many of them made by her half-brother Barrek at her request. They include arm bands, necklaces, bangles, rings and even an ear cuff or two though her prized possession is a delicate
torc
made of silver and brass wire adorned with carefully hammered leaves and a few freshwater pearls. It is by far the most expensive thing she owns and it took two turns for her to save up for it.
(Play By: Ashley Benson)
Personality:
Being the youngest of three, Rekkora is—to say the very least—spoiled. She is her father's little girl and her mother's precious baby. As a result she is slightly less pragmatic than your average Northerner, and borders on frivolous. She likes pretty things and she loves being pretty, not entirely a bad thing unless you consider the fact that she tends to be just a little bit too concerned about her appearance.
While her sister might be worried about looking nice, Rekki takes it to a whole new level of insanity. Her long blonde hair is often put up in intricate braids, her clothing, though made from a quality of cloth suitable to her station, always seemed to be fashionable and she was never without an accessory or two to complete her outfit. While she may always look nice—beautiful even—she isn't always practical with her clothing choices, preferring appearance over practicality more often than not.
As far as her interactions with others are concerned, she tends to prefer the company of boys to girls, especially since puberty, as they—in her honest and ever so humble opinion—are easier to manipulate and they do tend to fawn over her. Girls her own age, on the other hand, tend to be catty and obnoxious which irritates her; of course she is oblivious to the fact that she is generally the reason for said cattiness.
A strong personality trait—and flaw—that Rekki possesses is that she is under the assumption that flirting will get her everything. She learned at an early age that all she had to do was bat her lashes to get her father to cave in. Since then she has all but mastered the art of manipulation, especially when it comes to men and will shamelessly use her feminine wiles to get what she wants from those around her—another reason she doesn't like women perhaps—all without giving anything in return much of the time. Some might classify her as a tease or a troublemaker but in all honesty she's just selfish and manipulative and exceedingly vain.
Hamartia…definitely hubris.
She's so thoroughly convinced that she will be the one in her family to Impress a queen—as both her mother and her sister failed to do—that she doesn't even consider the possibility that she might be left on the Sands like her mother, or her sister before she finally Impressed to a little Moonlight female. After all, why wouldn't a young Queen want to Impress to her? She was fashionable she was a good leader—if you counted the way she led the boys about—and of course, she was pretty!
History:
Preceded by two older siblings Barrek and Korvalia, Rekkora was the third and final child of Rekalia Malvois and the second and final child of Korven Castor, both proud denizens of Ice Stone Weyr. Her father was a Healer while her mother was a cook and she grew up fairly oblivious to the past trials of her family as they weren't really discussed much by the time she was old enough to comprehend. Instead she was raised in a fairly indulgent environment. As far as she knows she was born in the Weyr, but in truth she was born at Icy Caverns Hold; at the age of two her family moved to the Weyr and has lived there ever since.
Growing up in the Weyr was something of a treat for Rekki and helped, in part, to shape her confidence and vanity. Though she had her moments of absolute hideousness—what she has termed her turns of puberty—for the most part Rekki has been able to use her good looks to her advantage; something she learned to do in the Creche where she tended to get yelled at less often than the other children, especially when she made cute faces.
When she was old enough, Rekkora began to help her father with his work, learning the basics of first aid and a Healers work and despite her self-absorption much of the time, actually proved to have the Healer's touch which is what Korven referred to her ability to soothe people with her voice and touch. It was perhaps her redeeming trait and proved that she wasn't entirely rotten.
At the age of fifteen, Rekkora followed her sister onto the Sands as a Candidate. After two clutches, however, she had yet to Impress to a dragon. Now, with news of an imminent clutch at Rainbow Mists Weyr, she has set in motion a transfer to the Southern continent; a new and exotic place filled with new men to conquer and wrap around her little finger. Look out RMW, here comes Rekki Castor.
It wasn't long after arriving at Rainbow Mists that the hatching occurred and just as she had been certain would happen, she Impressed to a queen dragon. To her it made no difference the color of her dragon, particularly after their minds melded, but Sunvoiath was the first Abyss seen since the age of Dark Mists Weyr and the first Weyrs War. Needless to say the color of her dragon brought about the sort of attention that Rekkora wasn't entirely used to. Speculation and judgment were rife in the weyr and she found that her usual charm was suddenly held against her as it was eerily reminiscent of the previous Abyssrider.
Rekkora struggled with this negative attention as well as the arrival of a fully fledged queenrider who she views as having usurped her place as rightful Junior to Rilora. As Sunvoiath grew, Rekkora struggled finding her place much more than she thought she would, part of her genuinely hurt by people thinking she and her dragon were some omen of doom, and trying to come to terms with the fact that being a dragonrider, much less the rider of a queen was not quite what she'd imagined. Things only got worse when an Azure queen was hatched and the Weyr's reaction to a dragon that was quite literally seen as an omen was so very different from their reaction to Sunvoiath.
Unable to help but feel slighted that the Azure warranted her own guard or that Rilora spent what Rekkora felt was much more time acclimating the dragon's rider to the way of things, Rekki relied heavily on the attention she'd garnered from a young kingrider by the name of S'rico as well as the relationship she'd developed with an old woman from the hold. She learned things from Irai such as how to properly defend herself and was made to think a bit more broadly about her ambitions. S'rico, at that time was little more than a steady presence and a grumpy, sulky man for her to tease and coax into the light.
Though things had settled into a comfortable normal for her, they would not stay that way. Not long after the stolen egg and hatching of the Azure an attempt was made on Artemis' life that left Irai dead and Rekkora covered in her blood and screaming for the death of the man who had killed her. S'rico ever at her side, caring for her in her time of grief as Irai had become something of a grandmother figure to her, it later came out that she was not actually Irai but Kumori; a former Copperrider from Dark Mists who had seen potential in Rekkora and had sought to remove what she felt was competition. Confused and reeling from that revelation, the young queenrider leaned heavily on S'rico and their relationship seemed to change. Where she was once the one to coax and prod and pull the brooding man into the light, he kept her from falling into the darkness of her grief and guilt.
Not long after the second Weyrs War began and Rekkora couldn't help but feel somewhat responsible for the part she'd played in it though she kept her guilt mostly to herself. Her desire to be more relevant and taken seriously led to a shift in her typical behavior. She was still a consummate flirt and vain as all get out, but she had decided that if she wanted to prove herself it would take a little more than manipulating the right people. It would take actual effort. In that regard, she threw herself into any spare task she could get for herself and volunteered to visit holds and Weyrs when she could, though she often saw the negative responses to her presence over the positive ones.
Over the course of the War, however, not everything was bad. Her relationship with S'rico blossomed into something deeper and lasting. Eventually the bronze-crimson rider moved into her weyr officially and shortly before Archith rose and was caught by the Igenese emissary, the pair had become Weyrmates. Though still determined to prove herself to not just her Weyr but to the rest of Pern as well, Rekkora is also quite content with the life she currently has.
Adoption?:
NPC only
Name: Sunvoiath (sun-voy-ahth) [sʌnvɔɪaθ]
Hex color: #111111/#d4a514
Age: 74.07.28
Adult size: 45 feet
About: Sunvoiath has a certain and determined will and still she is one who marvels. She can get lost in her tangled, philosophical ponderings and has a great deal of trouble articulating what she's thinking or feeling (in all matters save cut and dry orders). She is aware of her qualities, her strength and that she's noble stock. Still, she is aware of the qualities of others, and while she may quietly envy their virtues she will not praise them publicly and seldom at all in private. She thinks highly of herself, but treading into such thoughts she will usually get lost in her struggle to list just what it is about her that is so wonderful. She is a dragon perpetually at a crossroads, wandering down one path or the other and wishing she knew where she is even supposed to be going.