Post by Moo on Oct 7, 2013 18:03:20 GMT -8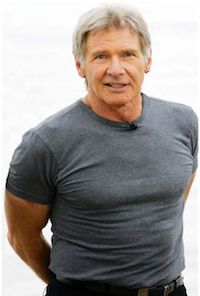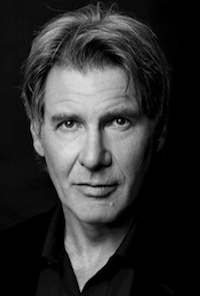 Name:
J'ral Skyborn (formerly Jeral Hirdsen)
Pronunciation:
Jeh-rawl
Gender:
Male
Sexuality:
Heterosexual
Age:
64 turns
Turnday:
01.05 Turn 3011
Weyr:
Rainbow Mists Weyr (transfer from Sky Mountain Weyr)
Rank:
Chrome Rider, former Wingleader
Family:


Alanna - daughter, 37 turns, Rider of Green Kuljath

Valerie and T'gen - granddaughter (14) and grandson (16), respectively.

Jerica Hirdsen - mother, died of old age

Raleigh Hirdsen - father, died of heart attack

R'en Hirdsen - older brother, Rider of Blue Rrometh, died in Weyr War

J'rul Hirdsen - older brother, Rider of Brown Vitolith, died in Weyr War

Weyrmate:
None. Why? Looking for one?
Friends:
None at this Weyr yet.
Pets:
None. Too much trouble and one more mouth to feed.
Appearance:
Age has turned his hair as grey as his dragon's hide, and perhaps made him a little softer around the edges, but make no mistake - appearance and turns aside, J'ral is no doddering fool. At 6'1", he carries himself straight and tall - like any man grown in the corps - and he walks like he's on a mission, no matter where or why he's going.
He's kept himself in very good shape over the many turns, as evidenced by his broad chest and muscular body, but now at sixty-four turns, he's finding things not as easy as it was when he was young. It's a fact he is loathe to face. Nowadays, exercising usually means jogging or swimming, though he wouldn't begrudge anyone a good sparring match - provided they bring a few people to make it an even fight. His spirit is still young and fighting fit, even if his body is not quite up to par, so give him the benefit of the doubt and see what you can learn.
J'ral has a angular, square jaw and face, and more than a few wrinkles along his forehead and around his eyes and mouth. His eyes are brown. He keeps his hair cut short, never falling below his ears, and is always fastidiously groomed. He's gotten his fair share of sunburns from his time spent up in the higher altitudes of Sky Mountain, but now that he's older and learned the error of his ways, he's covered up and maintained a light tan. And though it was never intentional in the first place (and now more of a running joke between him and Cerrodalth), no matter what he's wearing, he's always seemed to prefer to wear clothes in colors similar to his dragon's - silvers and greys and browns.
celebrity look-alike: harrison ford, seen above.
Personality:
If you didn't know him well, vain, bullish, and overdramatic are three very good words to describe J'ral Skyborn. And if you did know him well, you would still think they're accurate terms - but like many things that should never be judged by first appearances alone, you can count J'ral Skyborn among the best of them.
A proud man by principle, he has always been confident in his abilities as a leader. He might not be the perfect idea of one, but leaders that develop under pressure seldom are - and he has the experience, reputation, and Riders to back his credentials. As such, he feels he's entitled to resting on his laurels, more so now that he's older and not at all ashamed to crow about it. That vanity of his also applies to his idea of appearance, and so he tries to never be seen as anything and in anything but his very best - consider it a product of his many turns of service as a Wingleader.
He also understands what it means to be judged by circumstances beyond your control. The most immediate example would be Cerrodalth. Life had certainly not been easy for him, growing up as a Chrome Rider, but he made it through - perhaps with a few more scars and broken bones than most, but that's life. It's actually given him a bit of a soft side, for both bullies and the bullied (he's been on both sides of the coin, after all) even if his concern is not apparent all the time. He tries not to let disparaging comments get him down, and manages to put his best foot forward in most situations. And though he's no ambassador for Chromes, he certainly doesn't want to make their reputation any worse. In return, he does his best not to judge others, at least not before he's gotten a better idea of them.
But make no mistake, when the situation demands it, J'ral is as stubborn and in-your-face as an angry wher, and he knows exactly how to get the results he wants from people. He might not be as textbook as Cerrodalth when it comes to figuring out strategies and the odds of success, but he has developed a good method - and a reputation to boot - as being very hands-on when it comes to discussions and negotiations. He's a man of action, first and foremost, and prefers to wane on diplomacy when he can help it.
As such, it should also be no surprise that he knows how to hold his own in a fight. A dramatic reaction to growing up too fast, it's a troublesome past-time that's been known to make its appearance after one too many drinks or sleepless nights. While he may not actively seek out a true fight as much as he would have in his younger years, the need to stir up some trouble -
"All in good fun," he reasons
- is always lingering just below the surface. Age is still a concept he's trying to come to terms with. While his body might be older, his mind is still as sharp, and the struggle between the two have left him feeling that he still needs to prove his worth to himself, despite all that he's accomplished.
Myers-Briggs personality type
: ISTP
History:
Growing up in the shadow of Dark Mists Weyr removed any opportunity at a normal childhood for Jeral Hirdsen. Forced to grow up fast and help provide for the family with their craft, Jeral obeyed because he loved his family and saw no other option. It was a commonplace practice among the poorer families anyway, so he never questioned it. He was the third and last son to Jerica and Raleigh - both Beastcrafters living in Golden Valley Hold - and just as likely follow in the footsteps of his brothers and become a Rider.
Killed long before their time, the brothers J'rul and R'en were always spoken about as war heroes. But to Jeral, they were dead and gone and he had little memory of them at all, save for what he heard about them. The fact that they died was easy for him to accept, and meant little to him - a lot of people died back then, and how could a person miss what they never knew they had?
But he did know what they had done for the Valley, for their Weyr, and he had heard countless times of their bravery, commitment, and integrity. They were strong words and ideas for an eight-going-on-twenty turn old boy, and he knew every story by heart. Pretty soon, the idea of becoming like them was starting to look pretty good. Who wouldn't want to be remembered? To make a name for themselves? To be spoken about with adoration and love? Unfortunately for Jeral, their bravery did not shelter him from the other stories that had begun to circulate.
There were some families in the Valley - not a lot, but enough where it counted - who were not as quiet about their support for Dark Mists. Even though it had been destroyed, they still flaunted their love of the bloody Weyr with a slips of the tongue and comments that were better left unsaid. But it wasn't the adults who bothered Jeral, though he knew they were just as sly in conversation - it was the children of those families. Because apparently, according to them, his brothers weren't heroes at all - they were deserters, worse than a turncoat could ever be.
"At least a turncoat knows where their loyalties lie, even if they change 'em," they said, "but my daddy told me your brothers were nothin' more than scared wherries, fit only to get their entire Wings killed by their actions! They were no good deserters and there's nothing worse than that. And that's a fact!"
That's when the violence started. The cuts on his face, and the faces of the other neighborhood children. The bruises along his hands and his chest. The fistfights in the empty, deserted fields. No one else was going to stand up to them, at least in his mind, and as the next man of the house, it was his duty to protect himself and his family's name. If he didn't, then who would?
Jerica and Raleigh had tried to distract him as much as they could from his newfound role, but soon they realized their attempts were not enough. They needed a new plan. They had always hoped he would have a better life, a
normal
life, now that the threat of Dark Mists was more or less behind them, and their boy no longer had to play as protector of the family. It had been twelve turns since the dark Weyr had formed and was destroyed - surely that was plenty of time. But when a Search Rider arrived one day, they knew what they had to do. What better place to raise Jeral than the Weyr that their older boys fought alongside? That fought against Dark Mists? There would never be a better opportunity than that. And so, with proud smiles and grieving hearts, they sent Jeral away with Rainbow Mists' search Rider when he was thirteen turns of age.
He really hadn't known what to expect in a Weyr. Gone were the bullies, the sneers, the name-calling, yet this new world still threw him for a loop. He had thought he was there to stand on the Sands (which he was), Impress a dragon (which he would), and boom! You were a Rider, end of story, congratulations. But the Candidate Master quickly saw to any gaps in his knowledge, and straight away, Jeral was put to work. There were a lot of new ranks to remember, new ways of moving to practice, an entirely new location to memorize, and
what do you mean we don't have to take care of the bovines? Who else is gonna do it if not for us? You mean I don't have to do that anymore
?
He had been brought to stand at Star-Light Azarulith's clutch, which perturbed him originally. Was this some kind of a joke? Who set this up? Was it a test? Weren't the Star-Lights the ones who started everything with the War? So why did Rainbow Mists still have one here? But after a very stern lecture from one of the older Riders, Jeral soon learned that not all dragons were like the other, and that he should give Azarulith the chance she deserved - she was giving him the same chance, after all. Embarrassed and a little more humble after his verbal beating, he never raised a fit about the color of a dragon's hide again.
That kind of attitude would serve him well within the next sevenday, because much to the trepidation of those around him, as well as his own reservations, he Impressed a Chrome hatchling, Cerrodath. And even though the majority of the older Riders knew better, the rumors still started just as immediately as Cerrodath was shelled. The majority of them came from his classmates, but he didn't care about the rumors he was still much too young for, even if he knew all of them by heart. Everyone had grown up hearing about the Weyr War, and him more than most. But being only thirteen, and still inspired by the stories of his brothers' wild pasts, whatever truth be true, all Jeral saw was the possibility he had been presented with.
He would not be the one to judge his dragon's color or his loyalty - only the people who did.
#
It was already a lot for the spectators to take in: a Hatching from a Star-Light? And even if it was Camberly's Star-Light, it still felt too soon after Ralinith and Deikoeth; the Riders remembered their handiwork all too well. So they watched with bated breath and hoped for the best. It was all they could do.
The first three eggs hatched, thankfully, without drama. They were all healthy, happy hatchlings -
normal
colors, as it were - and they began to mill about the Sands for their Riders. But when the fourth egg cracked open, and the hatchling spilled out onto the Sands, the joyous noise from the Stands and the energetic hum from the dragons quieted almost immediately.
Jeral, unable to catch the eyes of a particularly promising-looking Midnight, glanced away to see what all the fuss was about - and was knocked promptly off his feet by a swift blur of grey and rust. Winded, he tried to get back up - but the hatchling would not let him. And when it bit down on his arm and dug its hind claws into his legs, blood welling up from his wounds, Jeral screamed and tried to push the hatchling away. But then a voice, a mind - foreign and penetrating - flooded his mind and held him captive.
You weren't paying attention! So now listen and understand this, J'ral. I am Cerrodalth. I am you now, and you are me, and together we can make something of ourselves. But you are all blood, and pain, and anger, and fear, and that will not do. Listen!
As the dragon bit down harder, its baby teeth short but still needle-sharp, J'ral couldn't help but struggle more.
"Ahh! Stop! Let me go!"
You are better than this, J'ral Mine, and I can help you. You are braver than you think. Will you listen?
Yes, yes! Okay now? Now let me up…Cerrodalth!
One to zero…you shall have to keep up, J'ral.
The small dragon's eyes spun blue with pleasure, and gently, he extricated his teeth and claws from the boy and hummed.
The rest of the Hatching was a blur, and a rush of healers and oil and bandages and meat and sleep, but Jeral knew in that moment - when he locked eyes with the Chrome hatchling, brown against swirling rainbow - he was now J'ral, and he his life was never going to be the same again. He had Cerrodalth and despite the wounds he would (proudly) bear, there was nothing else he'd like more than to be stronger, to not worry so much, and to grow alongside the Chrome as an honorable Rider, like he had heard his brothers were.
#
Weyrling lessons were a disaster, to say the least. The lessons themselves were good, and J'ral enjoyed the work - particularly the physical training aspect - but even here he found himself a loner among his peers. He knew he couldn't fault them. As Cerrodalth explained, they were the product of their parents and their fears, same as he was. They were afraid of an idea: an idea circulated by the remnants of Dark Mists Weyr and the fact that the Chrome color was a product of that Weyr.
That still didn't stop him from beating them up when he caught wind of them spreading lies about him, his dragon, and his family's involvement in the War. If there were any rumors to be scattered about, he wanted to be sure they were rumors he instigated - that he was someone to watch out for, to avoid in close quarters because he'd attack them - rather than let his dragon's color determine what sort of day he was going to have. In this environment, he figured it was better to be feared openly then befriended and stabbed in the back later.
But defending his reputation, his family's reputation, and his dragon's color against his fellows was a tiring ordeal for a nearly-fourteen turn old. And finally, one night, he admitted to Cerrodalth that he couldn't take it anymore. That it was too draining, too utterly exhausting, and it took all the fun out of everything. Relaxing wasn't even a luxury - he had to keep a mask on at all times. So the next day, while J'ral was at a lesson and he wasn't needed, Cerrodalth took the initiative and worked his way through the higher ranking dragons to find a solution to the problem. And their answer came in the form of a transfer.
J'ral couldn't believe he didn't think of it first. It was so utterly simple and yet, completely daunting at the same time. But it had to be done - and was very much encouraged by everyone at the Weyr. So with some help, he had put in a transfer for Benden - it was the Weyr he had grown up hearing most about, after all. But then his transfer came back rejected. He sent out another, and another, and another. But Ista Weyr was the same, as was Southern and Monaco Bay, and J'ral began to suspect something was up. Things were beginning to look bleak as far as transfers went. However, one day a different letter came in.
Surprisingly so, his transfer request had been accepted at Sky Mountain Weyr, and they expected him and Cerrodalth within the sevenday. As Ice Stone was out of the question - far too cold for their tastes - Sky Mountain was the last viable option and certainly the last pick in their minds. But that Weyr beckoned where none else would, and with no home to turn to, they left their brief stint at Rainbow Mists Weyr within the next two days.
The change in the atmosphere, literally and figuratively, was such a weight off their shoulders. Gone were the suspicious stares, eating alone in the dining hall, the rumors whispered in hallways, the mask. It was freeing. Different, and a little bit bracing, but freeing. And good.
Things were beginning to look up for them.
#
He rewet the rag in the basin of water and dabbed the stained cloth along his brow. His voice trembled with emotion. "If I'm gonna make a name for myself, I'm not going to do it on the back of my father. His tim…That time is over - he's gone and I'm here. I'm Skyborn now, and so I'll be until I die."
Yes, but you don't need a bloodied up face to go with that name…J'ral Skyborn. You agreed to not do that any more. They are your friends, and they care for you immensely.
He grunted his indifference. "A good fight's a good fight, I don't care who you are. They know that."
Swapping one kind of pain for the other is not a good fight. You've shed blood and gained nothing but a broken nose and a cut up face. Hardly a victory if you think about it.
"Hey, I won, didn't I?" J'ral's voice grew harsh and cold once more. "And if that's supposed to console me, it's not, so don't even bother."
And on top of all that, even your form was sloppy, you clearly weren't thinking at al--
Throwing the rag down, J'ral leapt up from his seat and strode over to face the Chrome. "I was thinking! Every damn moment, I was thinking! I was thinking of
them
, and I was thinking of
him
, and I was thinking of my mother, and how there's no one left but her, and how we aren't welcome in the Valley because of your damn color! And you know what? I didn't give two shards for proper form! All I wanted was to beat someone bloody, and I wanted to hurt so bad that my
broken nose
and my
poor form
were the only things I would be thinking about tonight! So don't you dare lecture me, Cerrodalth! Not tonight…Please."
The Chrome's eyes spun a confused and embarrassed mix of greens and yellows.
I have made a misstep as well, it seems. I…I am sorry, J'ral. You are correct, and I-I, well…
He bowed his head, blinked in thought, and took in a deep breath.
You do have a very good uppercut, though…You've been getting better.
Deflating, J'ral sniffed and wiped away the blood running down into his eye. "Yeah…I suppose I have, haven't I?"
#
In spite of the crippling news of his father's death, and his mother's soon after, J'ral Skyborn soon made a reputation for himself in the Wings as one of the most voracious, headstrong, and determined Riders to ever climb the ranks at Sky Mountain. Thread was still a threat, even if the War was not, and though Cerrodalth was the weakest flamer out of all the others, they did not let that discourage them. Time and time again, through sheer will, countless hours of drills and study, they managed to wrestle their way to Wingleader status.
And they flourished in the position.
Up in Sky Mountain, the color of Cerrodalth's hide meant little. Well…almost. As long as they could hold their own in Threadfall, prove themselves capable leaders, and keep their Wing mostly unharmed, Cerrodalth's intentions (as well as his Rider's) were never called into question. And so, life went on. As Wingleaders, their methods have always been considered harsh and unforgiving, but for the next three decades their results have spoken volumes in return. Together, they've forged some of the finest Wings in Sky Mountain's history - full of immensely loyal, trusting, dedicated Riders and dragons alike, each willing to fly straight into Thread itself if they asked it of them.
J'ral always believed that fighting threadfall was easy - rumors and reputations were much harder to chase down - but it was much easier to ask for forgiveness than permission when you needed to fight back. He was harsh on his Wing because the world was hard and unforgiving, and he wanted to make sure they were prepared for anything it threw at them. And in the end, it made them better Riders - albeit, a bit more cynical than most others.
But like all good things, they eventually have to come to an end. When Thread stopped falling, the requirements for Wings grew increasingly more relaxed. Not many were needed now that there was no real threat to combat. So instead of just having one elite Wing protect the Weyr - leaving many other Riders and future Riders out of the equation - smaller Wings were created and J'ral's Wing was disbanded. And so, for the past five turns, he and Cerrodalth have stood with one foot in and one foot out of Wing life. It's never been news to them that rumors of their imminent retirement were circulating around the Weyr; there have always been people waiting to see them thrown out of the Weyr for associations with the War. It might have concerned them when they were younger, but now that they've both aged and matured, opinions like those roll off their backs like water on a duck. They let people believe what they wanted to believe.
But now that they were stuck with an advisor's position, instead of being up in the sky, training and mentoring the newest Riders, it was clear that their time had run out and they had two options: adapt or die. And they had no plans on the latter just yet.
While deciding what to do next, J'ral's attention had become fixed on something a little closer to what-once-was-home: the South, and in particular, Rainbow Mists Weyr. It was hardly news anymore that they were experiencing some sort of calamity; the South had always been a hotspot for trouble. And even if the majority of Sky Mountain seemed to remain relatively neutral, the struggles of Rainbow Mists in the past two turns have not completely fallen on deaf ears. He had always kept an eye out for his old stomping ground, as much as the memories pained and plagued him, even in his old age.
And despite the fact that he had made a comfortable life for himself in their Weyr, and risen as high as he can with rank, everything has grown a little too comfortable and secluded for his tastes. A life of relative luxury was never something J'ral or Cerrodalth ever intended for themselves. Retirement was closer now than Chasing a Queen would ever be again, but there was still something missing. And this…this was a new challenge, or rather, an old one yet to be conquered. One they might be able to help with. Or hinder, depending on your definition of help.
And so, as these things tend to happen, J'ral sent off transfer papers to Rainbow Mists Weyr the moment he and Cerrodalth agreed to the idea.
J'ral knew he may never be a Wingleader again, but the thought doesn't bother him any more. He's commanded and and bled with some of the best, and now all he desires is to return to the South and use what's left of his expertise to make himself useful again. Old dogs they may be, but they still had a few tricks left to show, and Rainbow Mists Weyr seemed like the perfect stage to present them on.
Adoption?:
Not at the present time, but NPC if necessary.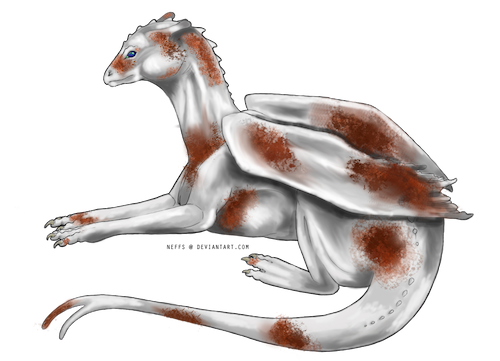 Dragon's Name:
Cerrodalth
Pronunciation:
SAIR-oh-doll-th
Dragon's Gender:
Male
Dragon's Age:
51 turns
Hide Color:
ChromeHex Code:
#64260e, #99330d, #797777, #999999, #b2b2b2
Appearance:
A massive, unwieldy dragon, Cerrodalth is an impressive sight to behold in his old age. As large as any young King, he measures 35 feet from breast to hind leg and still has a great amount of muscle tone for his age. And though his wings are not as expansive as the rest of him, and his hide is greying and his bright rust spots have mostly turned brown, he makes up for these shortcomings by his color's intimidating reputation alone. The majority of his scars - from thread and otherwise - are found on his sides, hind legs, and tail.
Personality:
Cerrodalth commits himself to excellence and has always held his Rider, and the riders and dragons he's commanded, to the same standard. Despite the dark origins of his color, he has always prided himself on his color's levelheadedness and mastery over difficult situations and people. His Rider in particular has always been a challenge, and even more so as they've grown old together, but it has never yet been said that Cerrodalth was the one to lose his temper first.
Though there have been few that have been able to best him in matches of combat and intellect, Cerrodalth knows exactly how to throw his weight around when the situation demands it. His great love for tactics and combat might very well be his undoing, but so far none have found the means to topple him in skirmish games or otherwise. He quickly becomes bored without any sort of challenge, physical or otherwise, to gnaw on and consider. Despite his age, his is a mind and body best kept busy, though he is less than keen to work on tasks that don't strike his fancy.
When he decides to speak to another dragon or Rider, his words are as cool as the metal he was named after. He has a deep, soothing voice and prefers to be as direct and concise in general conversation as possible. However, get him talking about combat tactics and be prepared to listen for a few candlemarks - he'll never shut up once he's started.
History:
Fourth hatched from Star-Light Azarulith's clutch in Turn 3024 at RMW.