Post by Ghost of Fire (Fëanáro) on Dec 21, 2011 17:42:38 GMT -8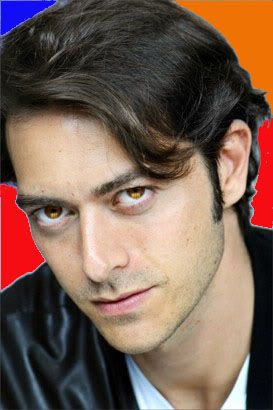 Name:
T'kar Vitarias (pre-Impression: Tavakar)
Pronunciation:
Tuh-kar Vih-tah-ree-us (Tah-vah-kar)
Gender:
Male
Age:
25 Turns
Turnday:
3053.03.23 (45th Turn of the 11th Pass)
Weyr:
RMW
Rank:
Wingleader of Sky Jumpers Wing.
Family:
Step-father: Galdoc Murlan (deceased)
Mother: Alyara Murlan "Holsmith" (deceased)
Half-sisters (Twins): Gyara Murlan (deceased) and
Alyga Murlan
(Journeywoman Harper, 18 Turns)
Adoptive Fathers: Z'kul Vitarias of Brown Hellenith (39) and Weyrleader Z'der Vitarias of Bronze Bucephaluth (42)
Adoptive/Foster Mother: Headwoman Melova Bolesi (48)
Adoptive Brothers: Zalanaelen (9) Naelarender (3)
Weyrmate:
Rilora of Gold Archith
It's
complicated
...
Children:
Vakaral and Avonia, fraternal twins (2) (born 3076.03.14). Out of
Dalonia
Friends:
In no particular order.
Pets:
Five firelizards: Black (m) Shadow (11), Black-haze Brick (m) Boot (17), Crimson Star (11), and Dream (f) Wamarna (2), Grey-sunset (f) Dancer (CHECK)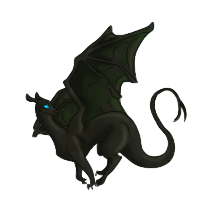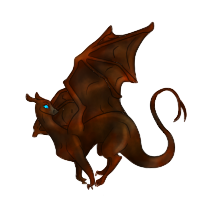 Template courtesy of
HeartofPern
, coloring courtesy of Cait
Appearance:
T'kar, with his high cheekbones, hawk-beak nose, dark black hair, and pale cream-colored skin, is striking and knows it. He prefers to wear black clothing with accents of some bright color (typically red, blue, or orange) and gold stitching patterns, which call attention to his intense amber eyes. He has an average build, but with the lean muscle of a fighter, and stands exactly 6'0". When he's in the proper lighting, his hair seems to be almost a blue-violet, and when exposed to the sun for long periods of time his skin tans to a light golden brown.
(play-by Alex Pacifico)
Personality:
T'kar sometimes comes across as older than he really his, being very quiet most of the time and preferring to work on things during the early morning or late night hours, when there is less going on and thus less interruptions. However, when off duty, he will sometimes engage in enough bantering and teasing to be seen as the young man that he really is. He has a sense of humor that is almost sardonic, possibly as a result of the time he spent Holdless, an example of which is his naming his Crimson firelizard after the Red Star. He is both strong-willed and intelligent and carries with him a sense of authority and passion that can compel even those who disagree with him to listen, however, that same passion fuels a temper that burns white-hot if he is pushed too far. His experience with authority has taught him to withhold judgment on whether or not he likes someone, but once he decides not to like someone it takes substantial effort to change his mind, though he is willing to put in that effort if that person apologizes or otherwise tries to make amends.
He feels comfortable being the center of attention, but feels no drive to be there all the time, and having spent his teenage years in a Weyr and as a rider, he enjoys casual relationships with woman, though he confines it mostly to flirting until he's worked out if his current weyrmate is fine with things going further. Like his dragon, he enjoys showing off skill, though they are not stupid about it, and would not attempt a task that they knew was outside their talents. However, with a motto for aerial acrobatics that is basically "Don't fear failure"...
History:
T'kar was born to an unmarried Hold-girl and a father that she refused to name. In anger at the girl's disgrace, her family threw her and the baby out to fend for themselves. A couple months later, both the girl and her son were found, lying by the roadside, by a group of Holdless. T'kar and his mother lived with that group of Holdless until T'kar was about 7 Turns old. When T'kar was about 4 Turns, his mother married Galdoc Murlan, one of the Holdless people who took her in, and a Turn later she gave birth to twin girls. They lived and worked Holdless for another two Turns, then Galdoc finally managed to get a better-than-usual job at a small Hold near Telgar Hold, enabling the small family to settle down.
In the winter of that same Turn, T'kar was cleaning out old work-boots when he chanced upon a very small flitt, which was a dull-reddish brown shade, hiding in one of the boots. He fed it, and only realized that it must have been a Hatchling when it wouldn't stop following him around. After a couple days, T'kar named the Brick "Boot" after its favorite hiding-place. T'kar took Boot everywhere with him, as there weren't many kids at the Hold who were his age, or close enough to make good playmates.
Two Turns later, when T'kar was 9 Turns old, disaster struck. It was high summer, hot and dry, and he and his family were going to a Gather that was about a day's journey away, along with many of the other families that lived nearby, when a gang of Holdless outcasts attacked the Gather-bound travelers. The wagons were scattered as the herdbeasts pulling them panicked, then one of the torches that the bandits were using to spook the herdbeasts got dropped, and before long there was fire everywhere. In the confusion the bandits started killing. T'kar grabbed both his little sisters and ran away from the wagon with them, intending to get them to safety and then return to help his mother and Galdoc, but he felt an impact in his back which cast him forward, causing him to trip and fall. He accidently let go of Gyara and Alyga as he tripped, and when he got back to his feet, he couldn't see Gyara anywhere, only Alyga. He had just scooped Alyga up when a large shadow passed overhead. He instinctively ducked, only to hear a man yelling over the crackling flames and screaming herdbeasts, ordering him to stand up and "grab my hand". Startled, he looked up, only to see a gleaming Brown dragon almost right on top of him. Before he was even truly aware of what was happening, he was on the dragon's back, in front of the rider, who held both him and Alyga tight as the dragon sprang into the sky. They went
between
, then emerged into the sun over a massive cleared circle, the landing court of a Weyr. As he and Alyga were being slid off the Brown dragon's back, T'kar passed out.
T'kar had briefly regained consciousness when he was laid on a bed, but only to hear the sounds of voices over his head. He floated in and out of consciousness for almost a sevenday before he woke for any real length of time. The first thing he discovered, upon waking, was that his entire family, besides his little sister Alyga, was dead. Thus began T'kar's life at the Weyr.
T'kar was fostered by the Headwoman of the Lower Caverns, Melova, for the next five Turns, until the day that he Impressed Ancalanath at the age of 14 Turns. He also spent a great deal of time with the Brownrider, Z'kul, who rescued him, and with the Weyrleader, Z'der, who happened to be Z'kul's older brother. In fact, Melova, Z'kul, and Z'der gave T'kar two firelizard eggs for his thirteenth Turnday, one of which hatched a Black, and the other a Crimson. T'kar promptly named the two flitts Shadow and Star, respectively. He continued to spend time with Z'kul and Z'der even after Impressing, absorbing any knowledge that they were willing to impart.
During his Weyrling period, T'kar discovered that both he and Ancalanath had talent for flying, both normally and in the performing of combat maneuvers. He also discovered an interest in the learning associated with the StarHall, which he studied during his time as a Sr. Weyrling, and a natural talent for ground-based combat. Within six months of the end of his Weyrling training, T'kar was a Wingsecond to the recently elevated Anastasia of Starlight Prith, a position which he held for two Turns. It would be too much to say he was overjoyed by the assignment; part of the time acted like she wanted him to disappear for good, and part of the time... well, she was clearly interested. At first, T'kar held off, since he was involved with the Jr. Weyrwoman, Mellis of Rainbow Selekyth, at the time. However, when he and Mellis drifted apart about a turn after his promotion, he and Anastasia hooked up. It probably wasn't the greatest idea, since several members of the Wing suddenly decided that Anastasia was playing favorites. As far as T'kar could tell, they were completely wrong: She still spent part of the time acting like she wanted him to disappear, and he wasn't sure why. He made an immediate promise to himself that he wouldn't do anything with any member of his Wing when he got his own.
When he was 18 Turns old, T'kar became a Wingleader. His relationship with Anastasia lasted for about another six months, until T'kar tried to settle one too many fights between her and Mellis (at Z'der's request). About seven months later (one Turn into his tenure as a Wingleader) his sister Alyga, who'd moved to Golden Flight Hold two Turns previously (to be an Apprentice Harper, an honor that T'kar was in some small part responsible for arranging), wrote him asking if he could visit (as compared to all previous times, where she had visited him). When he did, about a sevenday later, he discovered that he liked the South. Over the course of six months, and several more visits, T'kar decided to see if he could transfer to Rainbow Mists Weyr for awhile. Six months later, his transfer was approved and he departed, though not without some long goodbyes from his foster mother and adoptive fathers.
It didn't take him long to settle into life at Rainbow Mists, and he and Ancalanath attracted a certain amount of attention from the moment of their arrival. He met most of his closest friends at Rainbow Mists in his first few sevendays at the Weyr, including Rilora and Lithena. Having been elevated to Weyrleader is something he feels a little pride over, but for the most part it's been business as usual, with a few extra headaches thrown in.
Adoption?:
No please.
Dragon's Name:
Ancalanath (An-
cal
-len-ath)
Dragon's Gender:
Male
Dragon's Age:
11 Turns
Dragon's Color:
RR Flame (990000/993300/cc6600/ffcc33/b8860b/3333ff/3f0063)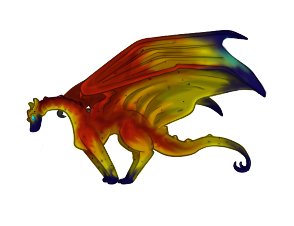 Image of wings up Ancalanath courtesy of Simile
Line-art for other Ancalanath images courtesy of
HeartofPern
, coloring courtesy of Cait
Dragon's Appearance:
Ancalanath's hide shades from a deep blue violet on the tips of his nose, tail, and feet through brown, yellow, orange, and finally into a brick-red. The membrane of his wings is a light bronze in the middle, shading to a brick-red along the bones that support the membrane. When he moves in any kind of lighting, his hide gives him the appearance of being a creature of living fire. He is exactly 36 feet in length, making him one of the largest Flames, though still on the small side for a King.
Dragon's Personality:
Ancalanath is extremely innovative; he's always coming up with new ideas or ways to change old ideas. He relates relatively well to weyrlings and young dragons, particularly those who are either curious and/or energetic, like himself, but he rarely talks to the older, more steady dragons, finding them much harder to relate to. He enjoys attention, but not as much as actively engaging in some activity. He has a quick temper, but has learned to resist lashing out, though he will hold grudges against those that consistently anger him. Despite this, when in the middle of action, Ancalanath is calm and centered.
Dragon's History:
Ancalanath was hatched at Telgar Weyr, to the third Clutch of Gold Hasepsath and Bronze Bucephaluth. He was the second dragonet to break shell, and the first to find his rider, for he wasted no time lingering on the Sands; he wanted to make sure that the discovery of His was noted by all watchers.
As a Weyrling, Ancalanath was one of the best fliers of his class, and the best at aerial combat maneuvers. In fact, one of his greatest enjoyments continues to be practicing the most complicated combat maneuvers possible; though to be sure, it is an enjoyment he shares with his rider. He also loves performing these moves for a crowd, showing off exactly how agile even a King dragon can be.
Ancalanath always seemed to have some admirers, though he set a record, even for him, with his arrival at Rainbow Mists. Like his rider, he settled quickly into the role of Wingleader, though like at Telgar, that role did nothing to prevent Ancalanath from showing off tricky flying at every opportunity (meaning, anytime the Wing wasn't drilling). Ancalanath missed Gold Archith's maiden Flight, but he won her second Flight, siring 17 dragonets.