Post by Kaya on Sept 17, 2011 0:56:14 GMT -8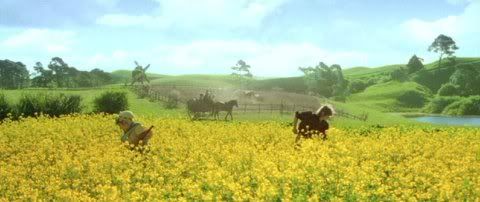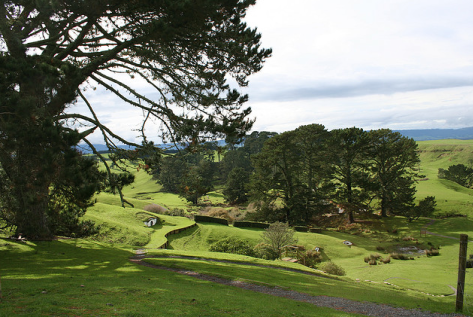 Perhaps one of the most idyllic Holds in all of Southern Pern, Golden Flight Hold is a place of ecstatic beauty and song. Founded shortly after the creation of Rainbow Mists Weyr, and settled beyond the Weyr's mountain ridge, Golden Flight is a large and fertile land. Its soil is incredibly dark and rich, and permeates the town with bright colors and flavorful food. Golden Flight Hold is best known for its extensive crops, fish fertilizer, silver-tongued bards, and the Holdfolk's penchant for brewing some of the finest wines and ales in the South. Life moves at a much slower pace here, but the Holdfolk seem very content with their rustic, agrarian society. Young rascals and troublemakers are seldom tolerated, though the people of Golden Flight understand that such is the way of life. It has not one, but two Halls: the FarmCraft Hall, which is the main source of income for the Hold, and the Harper Hall, where some of the most stunning ballads have been birthed. The Hold is watched over by R'lin, rider of the heavily built Brown Wyulath.
The farmers of the Hold are a peaceful lot, and take pride in their crop-growing abilities; crop thieves, however, are chased down and squashed by the WatchRider's dragon until they confess their crimes. Golden Flight Hold follows three seasons: spring, summer, and fall. Their spring crops mainly consist of lettuce, onions, berries, carrots, barley, peas, and potatoes. Their summer crop consists of corn, fruit trees, peppers, grapes, beans, melons, tomatoes, and a variety of herbs. Their fall crop is predominantly wheat, barley, squash, cabbage, and corn. They are largely responsible for feeding the Southwestern Holds of Cliffside, where they trade produce for fish, and Dragon Ridge, who crafts them farm equipment. Golden Flight Hold has an immense complex for storing vast amounts of seed and tools. Lectures on farming were once given in a classroom, however, teaching out-of-doors has since been found the most conducive method for learning, and the buildings were demolished for more farmland. Because of their great expanse of land, crop rotations are done with ease, and often aided by large Draftbeasts. Bovines and Porcines can be found in Golden Flight, and are both consumed for their meat.
Those of the Harper Hall have the opportunity to practice their craft under the tutelage of the Master Harper, who has built his home on the hill overlooking Golden Flight Hold. The songs and ballads and poems written here all reflect the natural beauty of the land and lives of the Holdfolk. A common misconception that originally began with the Harpers' waxing poetics, and is continually perpetuated by visitors, is that Golden Flight was named after the wheat fields that surround the Hold, which turn gold in late summer. Anyone born of this Hold will deny this vehemently, and would be more than pleased to point out that the name of their Hold was named after the impromptu Flight of Kayleth, Gold Queen of the since-retired Weyrwoman Kaya.
The current Lord Holder is a stout little man by the name of Galten Filt, though if you ask him, he'd say that it's just a title. He is slightly better off than most other residents of Golden Flight Hold, but personal wealth gives him little satisfaction; he is seen more often than not in the fields working alongside his Holdfolk. He controls all transactions between Golden Flight and the other Holds, and enjoys rattling off his long family tree, which began with the first Filt, a man with a vision, a few seeds, and a Draftbeast. The first Filt's son was Galten the Second, whose son was Rorel, whose son was Dilren, whose son was Junros, whose son was Porotrer, whose son was Hamstael, whose son was…
The current Lady of the Hold is a ruddy, stern-faced woman who goes by Hildre Mael. She is all business up until her work is done, working alongside Galten Filt in the fields, and can be found drinking with the best of them at sundown. She is responsible for keeping the law at Golden Flight Hold; however, since the majority of the crimes are hardly worth mentioning to her, she spends her free time sampling the variety of ales and flirting with the younger bards, much to their dismay.
They hold spectacular, festive Gathers in the summers – sometimes lasting an entire month – and are on good terms with Rainbow Mists Weyr.
[
written by Moo
]