Post by Kaya on Sept 17, 2011 0:57:59 GMT -8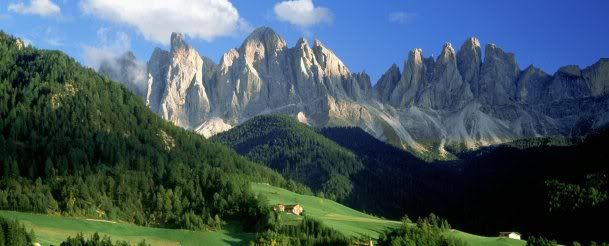 Nestled inside a verdant, misty valley, Dragon Ridge Hold takes its name from the towering mountain peaks that encircle the crofts. It stands to the far West and a bit South of Rainbow Mists Weyr. The Weyrfolk of Dragon Ridge Hold are a close-knit mining community that places great value on honesty, integrity, and general rule-abiders. To the untrained eye, Dragon Ridge Hold is the epitome of gentility. However, those who know better bear the story of their Hold's macabre history.
It is said that an old woman still dwells in the territory of the Hold, living by herself in the mountains. She wanders here and there, they say, always alone. Sometimes a strange, hoarse voice is heard whispering in the mines. The woman's name has since been wiped from the records of Dragon Ridge, but her crime lives on. It is known to all present that this woman slaughtered a Weyrling's dragon – her daughter's dragon, to be exact. The ex-GreenRider Azenda. Her dragon, eventually lost to Between, was said to have been called Gelisath. After that fateful day, the woman was shunned by every man, woman, child, and creature in the Hold, left to fend for herself in the wilderness. She has not been seen since. A few months later, a small deposit of white marble was found in the mountains, and it was carved into a tombstone for the Green and placed in the square of the Hold. Presently its words have all but vanished, and the white marble nearly covered by thick, green moss, but its symbolism remains to those who know the story.
Dragon Ridge Hold is home to a small MinerCraft Hall, and the majority of the Holdfolk work the mines. Their main exports are Calcite, Sulfur, Shale, and Halite, but small deposits of Firestone and precious gems and metals – such as Silver, Gold, and Amethyst – can be discovered. The soil is passable for farming. The current Lord Holder is Foran Delver, a man of middle Turns and a slender, pale face, presumably from his fervent dislike of the sun. The Lady of the Hold is Rellie Tindin, exact opposite of Lord Foran in almost every way possible. The two fight like Bronzes after a Queen, and bicker often. However, they each have unique strengths and, at times, try to see eye-to-eye with their opinions for the good of the community. Dragon Ridge Hold has few gathers, but their mining competitions are the talk of Southern Pern. Their WatchRider is B'nen of Blue Nielnth. Dragon Ridge Hold is currently on good terms with Rainbow Mists Weyr.
[
written by Moo
]