Post by Kaya on Aug 5, 2012 14:01:29 GMT -8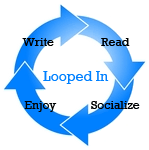 Welcome to August everyone. Take a moment to post in the
August Activity Check
if you haven't yet. And say hello to our newest member, Zyphiria, who still needs her character Searched in
Strangers in a strange place, strangely searched
.
Also of note, the Mark reward for participating in Events, Flights and Contests is increasing. Some other minor changes to reward amounts have been made as well. For details review the
Marks
page.
We have plots marching ahead and a Hatching still starting up. There's still time to guess the color of the last dragonet to hatch
in this thread
.
At RMW there is a fire lizard Hatching about to begin.
Join us here!
All the rare eggs have been bought but if you'd like to guarantee an egg for one of your characters (we have both common and uncommon eggs still available) you can purchase them with marks and PM Kaya with your requested flitt.
Recent Plot Happenings
Breaking Free/ISW Plot:
A'mir and Sayurith are on the path to freedom at last, but all is not going as planned. The rescue attempt has been discovered, and the rescuers must make their way past both traps and aggressors. Rallin is stuck in a spiked pit trap, while Hedara attempts to deal with archers. The rescue party has been joined by a young man, who says he's there to help them, but Sayurith dislikes him. Follow the bold rescuers and rescuees as they attempt to Break Free.
Missing
:
T'kar turned up at the Headwoman's office in the early morning, only to find it torn to pieces and the Headwoman was nowhere to be found. He called his Wing in to look for her, but almost an hour of searching returned nothing. Than a child came running out, crying that there was blood on Lindalyn's sheets. D'gan and Rilora have arrived at the scene, children are confessing that Lindalyn was told "not to say" something, and there is still no sign of Lindalyn. What has happened? Where is Lindalyn?
ISW Hatching:
Temperanth's Hatching has started, and it is turning up all kinds of surprises. A gulf is showcased between old and young, as a Chrome emerges onto the sands, all silver and red-rust. But is this simply a little dragon, or an omen of darkness?
Gossip
Want to earn a few extra marks? Earn +5 to your marks account for sending thread summaries to Kaya for inclusion in this section of the next Looped In.