Post by Kaya on Dec 23, 2011 20:21:14 GMT -8
Looped In #3 – New New New!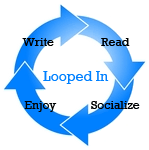 There's been a lot of new this month of December! Let's get right to it.
New Members
Surprisingly, as of late a lot of our new members are old members.
I'm glad to welcome back:
Terayne
and
Song
!
Back in November we were rejoined by
Tae (Shapeshifter)
, on my birthday no less.
Also we've got
Nicole
back after her absense!
May more great role plays begin!
New Plot
I can only tease you guys for so long before this plot gets out, but for now you can read the beginning pointing to things to come.
Plot thread:
[HERE]
Feel free to
conspire
speculate in the cbox/free area. I will be watching
MWUAHAHAHAHA!
but not commenting.
New Info Threads
Archith's Hatching finished a while ago but now you can track the classes that your weyrling is in thanks to
Ghost
.
See this new detailed thread here:
New Weyrlings & Adoptables
All of the dragonets that didn't Impress to PC Candidates are available as adoptables! These guys come with hatching bios and no provided Rider, so that's free for you to design. We currently have two full weyrling bios - includes both Rider and dragonet (needing expanded bio) from this Hatching available for adoption as well.
Check out the new adoptables here:
Finally, one of our established BronzeRiders,
K'nan rider of Bronze Embraeth
, is available for adoption pending a stellar application reviewed by Kaya and Simile.
New Opportunities
Keep an eye out for the transfer QueenRider application thread, coming within the week!
New Accomplishments
We're currently #4 on the Weyr Directory, the top of the under 100 votes Weyrs. Good job guys. I'm proud of you. A consistently high position on that site will show prospective members that there are active members and people who
love this site
. If you've voted for our site this month PM me for a treat of your choice.
Other
If you have anything you would like to be included in next month's Looped In please message Kaya
[HERE]
~~~~~~~~~~~~~~~~~~~
Thanks for the amazing month everyone!
~Sr. Weyrwoman Kaya