Post by Kaya on Apr 7, 2012 15:36:43 GMT -8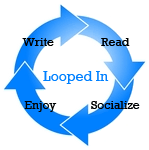 Out of Character News
Spring is here! We welcome the sunshine and our new member
Summer
!
I'm planning a small Hatching for some time in late April or early May. Candidates? =)
Also, relating to boards, I would like to hear everyone's thoughts on the current
Board Set Up in the poll/thread.
Shoki is running a plotlet relating to Dark Mists Weyr rumors.
Get involved here!
The Dark Mists Weyr history page
as had the end updated and had a note added to indicate that it is a finished plot. I took some of the ending from notes on
this thread.
As a reminder, please date your threads
. This helps the new timeline rules run smoothly! Here are the changed rules as they appear in the Rules thread. I will be making a Time Horizon thread and linking to it from the main header where the date is now. Jay is helping me out by creating a companion weather guide to go with the dates.
Changes to Role Play Mechanics – Threading and Time
Please note the newly revised rules, newly edited for your role playing freedom and pleasure.
IV. Role Play Mechanics
1. Characters may be in as many threads as the role player feels comfortable handling. Each role player is responsible for making sure their characters fit into the time line appropriately when handling multiple threads.
2. Threads may take place anywhere within a month before the current date. The current date (time horizon) will move forward at a rate of one role play day to every real time day. The time horizon may be frozen for certain plot events where role playing time past the event would be difficult as members may lack vital information provided by the event.
Additionally some rules have been rewritten but their content is the same.
In Character News
The LifeWings of Rainbow Mists are proud to announce they are expecting a clutching rather soon.
The plot thread
Much Ado About Something
is completed for your reading pleasure. Will your character help spread the news, try and ignore it or
never set foot outside again
?
Sooner or later someone is going to notice that
A'mir and Sayurith are missing
. Will it be you?