Post by Kaya on Jun 18, 2012 21:04:40 GMT -8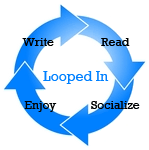 Summer is here and we're in full swing here at Rainbow Mists. There's something going on in every corner of the world.
Cliffside Gather
~The loose runnerbeasts are under control at last. The guards and some helpful citizens are still working to round them up. The lad responsible, one PurpleRider K'tar, is still awaiting judgment for his actions.
~Near the center square of the Hold you will find dancing dragonets, Quimyenth and Korith. Careful walking by them, they have two left feet.
~For those with money burning a hole in their wallet, there is still plenty of food, finery and dancing to be had. And don't forget that this evening's dinner, single servings, will be provided by the generous Lord Holder
The Raffle tickets for the first half of June have been tallied and picked via random number generator this time. The two it pulled were Shoki for the flitt egg clutch and Kaya for overhearing something their character shouldn't.
It's been too long since A'mir went missing. His situation as seen in
Rattling the Chains
is nothing short of grim.
Stay on your toes for new clues and developments at both Weyrs. These problems aren't going away anytime soon.
Upcoming Flights/Hatchings
Ayleneth's Hatching – last week in June
Temperanth's Flight – first week of July
Maps
We're working on maps for our three major locations, RMW, ISW and Cliffside. Here's one map:
A map!
Survey
They say curiosity killed the feline, but I just can't help it. Fill out
this survey
(all members are welcome to) and earn yourself 10 marks. Replies are anonymous and will only be shared with staff members for the purposes of site improvement.
To claim your marks, add "+10 survey" to your account and post below with "I, Your Name Here, do promise that I filled out the survey"
New Faces
Everyone make sure to give a warm welcome to
Mimi
,
Dark
, and
Void
and perhaps join their characters in
Acquainted with the hallways
or
Taking Risks