Post by Moo on Jan 14, 2013 0:20:43 GMT -8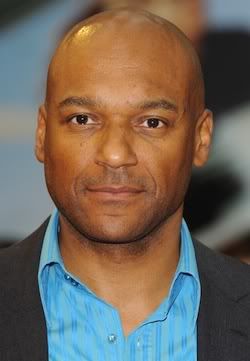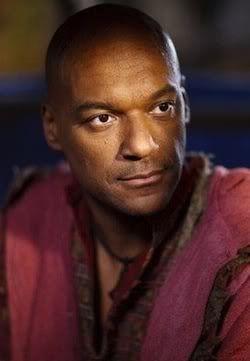 Name:
L'ras Seibel (formerly Liras)
Pronunciation:
Luh-rass Sigh-bell (Lee-rass)
Gender:
Male
Sexuality:
Asexual
Age:
41 turns
Turnday:
11.12 Turn 3033
Weyr:
Rainbow Mists Weyr, formerly of Southern Weyr
Rank:
BrownRider and Weyrling Master at Rainbow Mists Weyr
Family:


Litan Seibel - father, 55, Weyrfolk

Asri Seibel, formerly Southborn - mother, 62, Master Tanner

Sisters: Iné (37), Ayla (38), Yana (37)

Weyrmate:
None.
Friends:
Acquaintances with Weyrfolk/Riders, and business relationships with others, but no personal friends yet.
Pets:
None.
Appearance:
Standing just shy of 6'6", L'ras is an elegant man who brings a quiet, captivating presence to any crowd or room he enters. His voice is smooth and equally as commanding (go hear him talk
HERE
). He has dark brown eyes, a strong jaw, and prefers to keep his black hair either closely cropped or shaved entirely. He only wears a full riding suit when lessons require it, preferring looser clothing in the Southern climate, and moves with a precise and assured gait. He has a slim build from running, and just about as much muscle as required for the life of a rider.
celebrity look-alike: colin salmon, seen above.
Personality:
L'ras is not a vain or excessively proud man, but he does take pride in his work and himself. While he's not a gossip, he does like to keep informed and involved in the Weyr's activities. He socializes well with others, and is actually quite talkative once you get to know him outside of classes. However, this usually only applies to senior weyrlings and riders; around junior weyrlings he's much more reserved and focused on teaching. L'ras feels that he is there, first and foremost, to teach and instruct - a mentor first and a friend second. And while he's not the most creative, he does enjoy making up lesson plans and finding new methods of instruction. He is an extremely passionate man who enjoys his work, so much so that his lessons don't always feel like lessons. He is loathe to dole out reprimands, but he will not hesitate to see that any Weyrling in question knows their place and adheres to the rules of the Weyr.
History:
The first child born to Master Tanner Asri and Litan Seibel, L'ras only had three turns to enjoy his freedom before his sister, Ayla, took over the spotlight. The twins, Yana and Ine, came one turn later, and for Liras it all went downhill from there. Being the only boy in a family of girls was both a noisy and humbling experience for Liras. His mother took on the role of Matriarch in their household, and no matter if she was running her tanning business or raising her family, Asri kept a tight ship no matter who or what she was dealing with. Through her stern-but-fair leadership, Liras saw the importance of order, hard work, and diligence in everything that you do. Through his father, he began to understand that showing respect (and, at times, deference) puts you in a far better light than acting out.
Despite it all, however, he realized quite early on that his interests did not lay in any trade or weyr-work.
It was his father, Litan, who first sparked his son's interest in being a dragon rider, being good friends with some riders. When the time came, Liras was given a choice: work in the Weyr, pick up a trade, or be a Candidate and risk rejection. Undaunted (and perhaps with a bit of naivety), Liras picked the latter.
He Impressed to Teth one cool, summer night at 14 turns of age.
#
Liras had just finished preparing for lights-out in the candidate barracks when it started: a strange, vibrating sound that reverberated in his head, his heart, his
entire
being. He knew it wasn't just him who heard it, either, because the other candidates - as well as the local gaggle of firelizards - were in hysterics.
"At this time of night?!"
"I just put my robes away!"
"Is that what I think it is?"
"Stop your whining, it's started!"
A hand pulled at his shoulder. It was Netor, one of his new friends from Paradise River's hold. "
Come on, Liras! The dragons are humming! It's the Hatching!
" he exclaimed, tugging a worn, white robe over his night clothes with his other hand. "
Race you there!
"
Liras grabbed his candidate's robe and sprinted out after his friend into the night.
---
It was hard to see what was going on, and even harder to spy the Starlight Queen, but the sounds of wingbeats and occasional snorts told him the surrounding dragons were jockeying for the best spots around the Sands. The Sands themselves, still hot as ever, were a welcome respite from the cool wind that blew in from the coast.
Liras found, as did the others who were confused as to where to stand, that he was pushed around and arranged on the sand by the Candidate Master. Just as well, for the night was dark and it was difficult to see. Shouts coming from the entrance to the Sands told him the Weyrfolk were fetching glows and torches to illuminate the scene.
But without further announcement, an egg split with a crack and a small dragonet tumbled out and onto the sand. The hatchlings, it seemed, would wait for no one! The contented thrum of the surrounding dragons grew louder with each new arrival.
L'ras, Mine, here I am! I found you! Your Teth has found you!
The sudden voice in his head surprised him, and the soft nose bumping against his hand surprised him even more. He looked down, grinning wide. "Yes, you did very well to find me, Teth!" The glows had not all been fetched, so as he looked over the small form of his dragon. His hide was glossy from the egg's membrane, and appeared as dark as the night itself.
A Black or Midnight isn't bad. Not bad at all!
I am happy if you are happy, L'ras!
bugled the dragonet in a reedy voice.
Oh, but I am very hungry, too. Can we eat now?
Liras - now L'ras - nodded and headed in the direction of the hastily-assembled feeding stations, moving slow to accommodate his new half. It was only after he had finished feeding him, and the process of cleaning and oiling done to perfection, that L'ras first noticed Teth's color.
Oh, Teth! I had figured you were either a Black or Midnight, but you're Brown!
The dragonet looked up, nictitating membranes sweeping over amused, green eyes.
Why, yes. We are the same. That is good, yes?
L'ras laughed to himself at the comparison.
Yes, it is very good.
#
Weyrling class - particularly flying - never came easy for L'ras; it was an entirely new world, with new rules and responsibilities he hadn't anticipated. Where Teth took to it like a duck to water, L'ras quickly discovered he had a fear of heights (or rather, a fear of falling). His fear, in turn, transferred to Teth, and the two of them were little more than a pair of nerves by the time flight practice came about. But under the tutelage of the Weyrling Master, they spent long hours and many, many days working to improve themselves.
"You must realize that fear is not real," the Weyrling Master advised them. "It is a product of thoughts you create. Do not misunderstand me,
danger
is very real…but fear is a
choice
."
It was a long, grueling process, and often an extremely frustrating one. But like all things that come with practice, L'ras mastered his fear, and as a result he and Teth rose to being one of the better Weyrling students in their class. The position of Weyrling Master's assistant was up-for-grabs, but like all young, ambitious men, he ignored the offer. His sights were set on a fighting wing - after all, it was all anyone talked about in those days. When they graduated, they joined the ranks and chased after thread for many turns, as was their privilege and duty.
Yet something was still amiss.
They both knew deep down - even perhaps before joining the wing - that they felt much more at home learning, improving intellectually, and helping others do the same. No one ever talks about how exhausting it is to fly in a Fall. And so they wondered,
What next?
With Thread being hit and miss, it could only be a matter of time before they were threadscored far beyond the means of a healer.
As it turned out, they didn't have to wonder once Thread stopped falling.
It was a fairly simple switch once the right people were contacted. A full turn after Thread had ceased to fall, L'ras settled into the position of
Assistant
in Southern Weyr. Time moved on, as it always did, and he rose again in rank to
Master
once the former retired. He took an assistant under his wing, as expected, and for a while he was content with the direction of his life. But he knew, when the time came, he, too, would let the Assistant become the Master - so they could flourish in their new-found position.
It just so happened that the Weyr to the south, Rainbow Mists Weyr, was seeking a new Weyrling Master to replace their retiring one. He wasn't sure whether or not the rumors of bandits, or the death of their Headwoman had anything to do with it, but he was never a man to be deterred by danger. Glad to step down at Southern, and eager to test the waters of Rainbow Mists, L'ras put in transfer papers for the position.
Only time will tell if his choice was a wise one.
Adoption?:
If necessary to plot; would prefer him be an NPC if ever I go MIA so I could pick him back up again.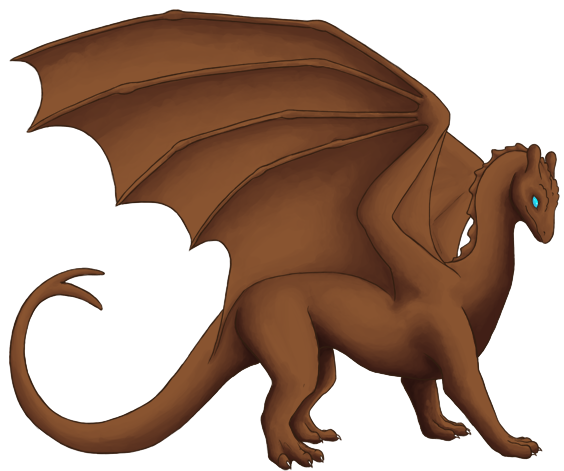 Dragon's Name:
Teth
Pronunciation:
Teh-th
Dragon's Gender:
Male
Dragon's Age:
27 turns
Hide Color:
BrownHex Code:
#80461B
Dragon's Appearance:
Measuring 34 feet in length from chest to hind leg, Teth is an average-sized Brown and is more than content to be so. His wings are broad, giving him more stability on long flights. His hide is a russet brown color, holds good muscle tone, and bears minimal Thread scars from his time in a fighting Wing.
Dragon's Personality:
Diligent and honest, Teth is a committed worker and friend alike. Turns of working alongside weyrlings has made him more talkative and open than most dragons; as such, he will often strike up a conversation with anyone interested in listening. When he speaks, he has a loud, enunciated voice.
Much like his Rider, he holds the belief that everyone - especially weyrlings - has the ability to rise to greatness if given a chance. He relates well with both younger and older crowds in the Weyr, but takes a special shine to those with a desire for knowledge and personal betterment.
On most days, he is a very placid, curious dragon, and is usually always ready to lend a helping hand if a situation requires it. However, he does have his moments when he just can't be bothered by interactions, and would rather stick to his haunts and rest. This does prove to be problematic at times - more particularly when L'ras needs him for lesson demonstrations.
While it takes a lot to upset him, it should be known that Teth is no pushover. He may not be as intimidating as a King, but he is still a force to be reckoned with - should you find yourself unlucky enough to get on his bad side.
Dragon's History:
Born at Southern Weyr to Starlight Askeluth and Bronze Rolth, Teth was fourth-hatched and second-Impressed. Despite the dark night of his Hatching, he quickly found Liras and the two formed a tight, instantaneous bond.