Post by Kaya on Jun 19, 2013 16:46:41 GMT -8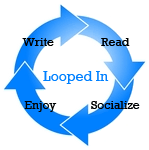 OOC NEWS
In celebration of the fourth of July, there is to be a LifeWing Hatching! Starting on July 5th. Come one, come all, and get your flying, singing medics here!
IC NEWS
Black Books and Archives
Rilora receives a little black book, one that, if what she and T'kar have found so far is accurate, describes exactly how it happened that someone could so terribly silence the Headwoman. Two months later, Rilora is in the archives, and has a very interesting favor to ask of the WeyrHarper.
Firelizards to the north,
Firelizards to the south
There are firelizards hatching on hearths in both the frozen north and the jungle-filled south. Come quickly, and bring all your friends, you don't want to miss this for anything.
ISW, Temperanth's Weyrling class Graduation!
Come join the Weyrlings of this ice-bound Weyr as they celebrate their promotion to fully fledged riders. This promises to be a lot of fun, and this is an EVENT people, so get on out there and don't forget that +10 Marks.
RMW Weyrling class Alpha Graduation Party!
Yeah, it's old news IC, but the Weyrlings of Archith's first ever clutch are still celebrating as only they can. Dancing is coming, and people are fainting at the arrival of the young Abyss Weyrling as her rider stops to talk to some recently graduated follower… ur I mean friends. This promises to be a lot of fun, and don't forget those +10 event Marks.
Dragons, Dragons
Do you have a Candidate that needs a dragon? Are you roughly 10 marks shy of your new shiny? If one or both of these refer to you, than come on out to Orylth's Hatching and see what you can do about it. That's not to say this is an exclusive event. Even if none of this applies to you, you should still come because, there's something going on with Holt and Mau. They've gotten further than they ever have before, and you don't want to miss the next development in their relationship.
Gossip blurbs… (Submit your own by one week from today and earn +5 marks!)
At ISW, Weyrling T'vax has been found absent from the Weyr, and a sudden terrified scream has awoken the dragons. What's going on, and why is T'vax too far away for the dragons to reach? Find out in
I slept next to a Deathwing
.
Someone caught sight of two candidates out after hours with Moraiya at RMW. One of them seems to be the new candidate with a rough past, Andilan, and the other is just some other squirt. Judging from her mood, it looks like both candidates are in for
A Bloody Mess.