Post by Moo on Jul 16, 2013 8:24:45 GMT -8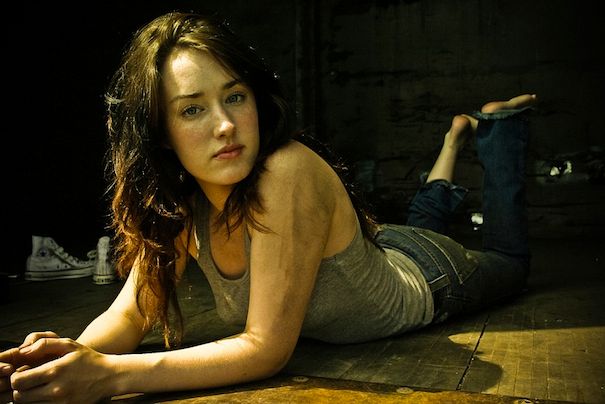 Name:
Orabel Seryn
Pronunciation:
Oar-ah-bell Sair-in
Gender:
Female
Age:
19 turns
Turnday:
3056 04.16
Weyr:
Rainbow Mists Weyr
Rank:
Rider
Family:


Oranna Seryn - mother, deceased (herdbeast accident)

J'bel Seryn - father, rider of Dream Nuimorenth at Monaco Bay Weyr

Weyrmate:
N/A
Friends:
Evaine of Black Chatorth, among other acquaintances.
Pets:
Cloud
(m) firelizard Teel
Appearance:
At 5'3" and weighing in around 125 pounds, Orabel, just like her dragon, is a bit on the small side for her age. She maintains an average build and a small chest through occasional swimming and running, but otherwise she chooses to spend time more with Alineshith and other Riders than exercising. For the most part, she keeps her long hair pulled back in a runner-tail, and though her hair is normally brown, it does turn lighter after lots of exposure to the sun. She has blue-gray eyes, lightly tanned skin, and prefers to keep her clothing simple – pants, whenever possible, and relatively appropriate shirts and jackets.
celebrity look-alike: Ashley Johnson, see above.
Personality:
Vivacious and independent, Orabel feels she knows who she is and what she wants from life. Her demands on herself are very simply put: become a valuable rider of the Weyr and to have some fun while she's at it. For the majority of the time, she understands and has no problem following the protocol of the Weyr, but when around persuasive friends - or worse, her dragon - she doesn't mind bending the rules for a bit of fun. And though she's no harper, bonding with Alineshith has brought out more of a musical side in her. If you're lucky you might hear her sing around the Weyr from time to time.
History:
The only child of DreamRider J'bel and herder Oranna, Orabel was thrown into Monaco Bay's crèche at an early age and has all but lived a Rider's lifestyle growing up. She knows what responsibilities are hers, and willingly throws herself into work she finds interesting. She saw her father more often than naught, but only rarely saw her mother. A herdbeast worker for all of her years, Oranna was dedicated to her job and felt a child wasn't in the cards, so she stuck to herself and trusted J'bel to watch out for their daughter. As luck – or fate – would have it, one of Monaco's Queens rose early one morning and began to blood the stock. Trying to save as many herdbeasts as possible, Oranna tried to herd them into their pens and was subsequently trampled to death in the frenzied stampede.
Despite the unfortunate news of her mother's death, Orabel grew up as happy and healthy as could be expected in the crèche. There was a point in time when she wasn't sure what she wanted to do – whether to stay behind at Monaco Bay and take up a candidacy, an apprenticeship, or a transfer. And so she remained for four turns, working in the kitchens and attending to small jobs about the Weyr. But after time and time again of watching her friends Impress dragons and transfer off to new locations, Orabel concluded that it was time she made her own way in the world.
After considering that Monaco Bay wasn't all that she was hoping for – and secretly vying for her own independence like her friends had – Orabel placed a transfer in for Rainbow Mists Weyr when she was seventeen turns. In an extremely fortunate turn of events, she was able to secure a place on the Sands for Gold Archith's first clutch – and subsequently impressed the loudest hatchling that day. And ever since then, life's been an adventure at Rainbow Mists, though she still finds time to write occasional letters to her father.
More recently - thanks to the generosity of a friend in the Weyr - she now has her hands full with an energetic, young, light-colored Cloud firelizard she's decided to call Teel.
Adoption?:
If necessary to plot, yes; otherwise, NPC.
Dragon's Name:
Alineshith
Pronunciation:
All-lee-nesh-ith
Gender:
Female
Age:
Just shy of two turns (born 73.08.23)
Hide Color:
PinkHex Code:
#FFACCD
Appearance:
A trim, light Pink, Alineshith has nearly reached her adult length since her hatching. A bit on the small side, she stretches out at 25 feet from chest to hind leg – not that she minds in the slightest, as she tries to interact with the small dragons as well as the large Kings and Queens. Combined with medium-sized wings and sleek proportions, she is a commonplace dragon in all but personality and her funny, elongated headknobs.
Personality:
Alineshith is big on personality and on voice. She's not exactly loud by nature, but she has an amazing voice for such a small pink. She is not ashamed to give a performance or to give an opinion. She has a very narrow band of curiosity, and if she is not interested in something she is REALLY uninterested. It will make things a little harder for her as she gets older, or at least in regards to relating to other people or dragons. With some care she will be a great singer, just getting her to be consistent will be the hiccup in her training. As she continues to grow, as long as she is either providing the music or listening to it herself, she will be a lovely, peaceful pink.
History:
The eleventh egg hatched to Gold Archith and Bronze Promeuth on 73.08.23, she heralded her own arrival with a loud, pitchy song – no doubt the first of many more to come.
Her first Flight on 76.03.21 was won by Purple Viarth.
Roleplay Sample:
Orabel glanced over her shoulder. "You know, we could get in trouble for this."
Oh, they wouldn't begrudge me a little song or two. Now go on,
Alineshith hummed, pressed her large head against her rider's back to push her forward.
They surely won't miss one among the others they have. I demand music, and music I shall have.
"Ali, shh!" Unceremoniously pushed into the nearby room, she waved away the Pink's muzzle with a swatting hand as she surveyed the room. "Maybe you should have been a Queen after all. Just keep quiet, I'll get it." She bit her lip and brushed the hair from her eyes.
Empty. The room, thankfully, was empty. Orabel smiled. Perfect timing.
Hmm. Do you think the Kings would sing me songs if I asked them?
She crept further in and snatched up the nearest lute she could find. It looked old. She tested one of the strings and it rang out with a discordant twang, but she had no knowledge of these instruments and it would just have to do.
Maybe during your Flight,
she suggested, and headed out the way she came.
They should sing me songs sooner than that. Don't you think?
Shutting the door behind her, Orabel walked quickly toward the Pink dragon, the
borrowed
lute held discretely at her side. "If you ask nicely, yeah, why not?"
Oh, you found one! Good.
Crooning a few excited notes, she fluttered her wings.
Come, hop on my back and we will go to the Heights. I wish to sing up there for all the Weyr to hear.
"We can't stay for too long - the harpers will soon wonder where their instruments went." She chuckled to herself as she processed the last comment. "Oh, right, because the Weyr will love a musical serenade in the morning."
They won't mind too much.
Alineshith's eyes whirled indigo.
And I was thinking the exact same!
With a shake of her head, Orabel mounted the sturdy Pink dragon, and within the blink of an eye they alighted down onto the Weyr Heights. Sliding down the smooth hide with ease, she cleared her throat and began to turn the knobs along its neck at random. She had noticed there were a couple of other dragons lying about, catching the first rays of light.
But not for long,
she thought to herself with a smirk.
Ready, dear heart?
Let's wake up the Weyr.