Post by Ailuran on Aug 14, 2013 20:19:32 GMT -8
Name:
Rillenin
Pronunciation:
Ril-len-in
Gender:
Male
Age:
20
Turnday:
58.08.21
Weyr:
RMW
Rank:
Candidate
Family:
N'rel, rider of Bronze Nysqualith
(father); Erlelin, rider of Green Areth (mother, Fort Weyr)
Friends:
Why, any of the lovely ladies, of coarse!
Pets:
None
Appearance: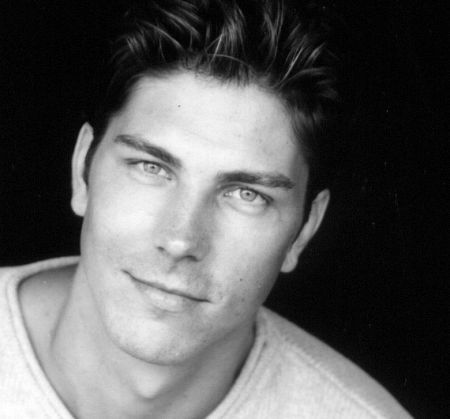 (PB: young Michael Trucco)
The older he gets, the more and more he looks like his grandfather N'tin. Except for the light blue eyes and dark brown hair that he inherited from his mother. He stands an unimposing 5'11" with a slim build and pale skin. His face seems to be maintaining a boyish appearance even as he ages; or at least it appears so when he's flashing a devilish smile in the direction of some pretty thing.
Personality:
Always a hit with the ladies, even as a young lad, Rillenin has learned to use his sweet talking to get whatever he wants. More often now, that want is to fool around with the ladies. He is a handful for superiors, especially once he has charmed them into letting him get away with more than he ought. He is incredibly self confident.
History:
Raised a Fort Weyrbrat, he learned early in life that his charming smile could convince even the Headwoman to fork over extra bubbly pies. Though his dragon has not emerged from several Hatchings now, the fact hasn't shaken his confidence any. It takes only about a Turn for a Candidate Master to get sick of Rillenin's smug attitude before they pawn him off on the next unsuspecting Weyr. Fort, Bendan, even a Weyr on the Western Continent. N'rel was contacted each time, but the Bronzerider ignored the messages outright. Things were crazy enough at Rainbow Mists. It wasn't as though Rillenin was begging to be transferred there anyway.
Adoption?:
No
Dragon Preferences:
((OOC preferences)) "In character preferences"
Preferred Colors:
((Any female that Impresses to boys))
"Tiger, Bronze, Crimson, RR Flame"
((He is more in touch with his feminine side than he realizes.))
Cross Impression?
((Sure!))
"No, but maybe it wouldn't be all that bad."
(No additional comments)
Preferred Type of Dragon/Rider Pair:
((Match))
"No preference"
(No additional comments)
Preferred Personality Traits:
((Flirty))
"No preference"
How important? Comments/Reasons
Mauling:
((Sure!))
((Doesn't really matter to me how messed up he gets.))