Post by Serah on Nov 18, 2013 16:39:58 GMT -8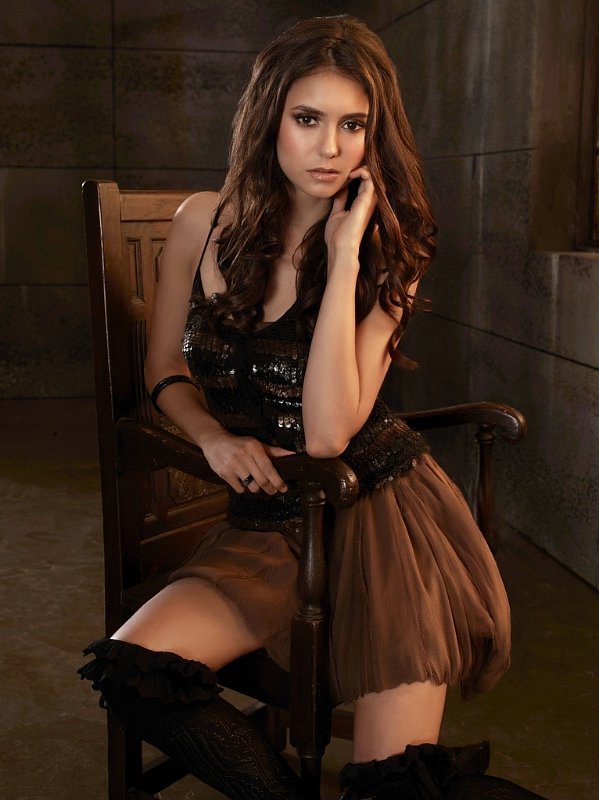 Name:
Acele Venire
Pronunciation:
A - sell Ven - ire
Gender:
Female
Age:
28
Turnday:
47.04.21
Weyr:
Ice Stone Weyr
Rank:
Aurorarider
Family:
Aderra - Cloudrider - Mother - 50 Turns
L'eric - DarkBluerider - Father - 54 Turns
Adrana - Master Harper - Aunt - 52 Turns
Weyrmate:
None at the moment.
Friends:
Cier of Cloud Brignith
Pets:
None for now.
Appearance:
Acele is a rather short person, standing at only 4' 10" tall. Her skin is naturally tan in color. She has a thin face, with a small nose and small lips. Acele keeps her hair long. The color of her hair is a medium brown. Near the tips, her hair curls. Her eyes are a darker brown than her hair.
The clothes that Acele wears are simple in nature. Her shirts are dark and her pants are light. Her boots are dark to match her shirts. When she wears gloves, they are light so that they match her pants.
Personality:
Acele is a naturally quiet person. She doesn't speak much, and when she does, her voice is so soft that if the person she's talking to isn't right next to her, they probably won't hear what she says. She can speak up when she wants to, but she usually never wants to. In fact, unless she gets angry, it's rare to hear this rider raise her voice. Most of the time, if she considers something she will ask Nialeeth to bespeak the other person. Just to make sure that the other person hears her.
Due to just how quiet she can be, Acele can be very good at keeping other people's secrets. She doesn't exactly like to keep secrets, though she will do her best to not break the other person's confidence. She can get a little anxious if she is told to keep many people's secrets. She feels that she might slip up, and tell someone something that she was not supposed to tell them. To keep herself from getting overly anxious, she will sometimes confide in her dragon. She will usually only tell Nialeeth very simple details, though the Aurora probably already knows what she is talking about.
History:
Acele was born to a Cloudrider named Aderra and a Darkbluerider named L'eric. The two wanted to make sure that their daughter was raised right, but they also wanted to make sure that she was close by if they ever wanted to pay a visit. Since both mother and father still had not adapted to the Weyr way of thinking, and did not want their child raised by anyone other than family, the two left Acele in the care of her aunt, Adrana. At that time, Adrana was a Journeywoman Harper assigned to Icy Cavern Hold.
Growing up, Acele did have occasional visits from her mother. Her father, on the other hand, seemed to forget about her completely. She began to have her own quiet fantasies about becoming a dragonrider. Not one like the father she didn't know. But a rider like her mother. She had a preference toward Clouds, whether they be males like her mother's dragon or females. They fascinated her to the point where she would dream about them. Her dreams would be of her riding a Cloud that looked surprisingly like her mother's dragon. The gender of the Cloud would change with every dream she had.
By the time she was 13 Turns old, some Search riders came to the Hold. They were definitely from Ice Stone Weyr, Acele had thought to herself, judging by the way everyone treated them with only the barest of courtesies. She hadn't known much about the Silverlight conflict in the beginning, but she would soon learn. That day, she was Searched for Ice Stone Weyr. She was excited, and one step closer to having her dream being complete. All she needed at that moment, was her perfect little Cloud dragon to come along. She didn't care how long she had to wait.
Two turns had come and gone before she Impressed to a dragon. She had been one of the last to Impress, watching a Cloud as the dragonet of her dreams talked to the lone Aurora of the small Clutch. She was disappointed when she found out that she didn't Impress the Cloud. But when the Aurora came up to her, then Impressed to her, she gasped in surprise. The Aurora had Impressed to her! Oh Acele, my dearest rider. Will you feed your Nialeeth? The Aurora's voice came into her mind. At first she couldn't believe it. She had wanted a Cloud so badly. But Nialeeth seemed like a sweetheart.
She quickly proved to be a little bit of a pain. The little Aurora could be surprisingly stubborn about her rider's quiet nature. She would always try to not do something, unless her rider would speak up. Most of the time, necessity would overcome this, as Acele usually never spoke louder than usual. Especially when they were learning how to use firestone, Nialeeth proved to be very stubborn. In an effort to make Hers use a louder voice, Nialeeth refused to chew the firestone.
When Acele wasn't trying to deal with a seemingly stubborn dragon, she was trying to become friends with the rider of the Cloud. She believed that becoming friends with the Cloudrider was the next best thing to actually being a Cloudrider herself. She spent as much time as she could around her fellow Weyrling. Before graduation, they even became friends. A few Turns after Graduation, maybe a full Turn after Nialeeth's first Clutch, they transferred to a different Weyr, just so they could get some different scenery.
They came back to Ice Stone Weyr several Turns later. The pair was more than willing to do whatever they needed to help the Weyr. Though Acele couldn't really help the whole Silverlight Conflict. She supported them wholeheartedly, but wasn't quite sure that she could convince others that they weren't all that different than other dragons. She decided that on that issue, she would help where (and when) necessary.
Adoption?:
Sure.
Dragon's Name:
Nialeeth
Dragon's Gender:
Female
Dragon's Age:
13 Turns
Dragon's Color:
Aurora
Dragon's Appearance:
Nialeeth is on the larger side for Auroras, coming in at 31 feet in length. Her body shape is that of an average Aurora, with the main part of her body being compact. Her two tone hide has a medium blue in the middle of her torso, reaching out to the lower parts of her wings and the base of her tail. The rest of her body is covered in a vibrant pink.
Dragon's Personality:
Nialeeth would never do a thing to hurt anyone. Not her rider, not the person who has made her rider angry. She believes that violence is useless, and should never be used to 'solve' an issue. Instead, she will try to get each side to settle their differences with words. She will use force if she believes it to be absolutely necessary to help calm a situation. She will try everything else in the book before doing that, however.
This is one Aurora who is attached to her rider at the hip. She will never be far from Acele, if she can help it. She absolutely hates it when she and her Acele are separated for any length of time. She does know that there will be times when she can't be with Acele, however. She won't be the quietest dragon when she's away from her rider.
Nialeeth is one who likes to try to help others. The person she enjoys helping the most is Acele. She enjoys trying to help Acele learn to speak up. She will try anything she can think of to get Hers to use a louder voice. She can be quite stubborn when it comes to this, but she believes that Hers will eventually learn to speak louder.
Dragon's History:
Nialeeth was one of the last to hatch in a small Hatching around thirteen turns ago in Ice Stone Weyr. Unlike some of her Clutchsiblings, she did not immediately Impress. Instead, she talked to one of her other Clutchsiblings, a Cloud, for a little bit. She knew Hers was on the Sands. There was no hurry, in her mind. As long as Hers didn't start to leave, she could take some time to talk to her Cloud sibling.
She finally Impressed to Hers as her Cloud sibling Impressed. Nialeeth knew that Hers needed her, and not what she thought she needed. She could help Hers get over this affinity for quiet, eventually. What the Aurora didn't count on, was Hers being so against raising her voice. All throughout Weyrlinghood, no matter what the Aurora tried, she couldn't get Hers to speak any louder than was usual for Acele. Even when she refused to chew the firestone, a plan she fully believed would work. But that plan didn't work, and she was able to get away with not chewing.
Hers got to be very good friends with the rider of her Cloud sibling. This, she liked a whole lot. Although, Nialeeth wasn't too sure about her rider's reasons behind doing so in the beginning. She was really just glad Hers was willing to interact with other people. She had almost begun to think that she would only talk to her for a while.
After the pair Graduated, they stayed for long enough for Nialeeth to Rise and Clutch only once before transferring away. Nialeeth, while the pair was away, had four more Clutches. All of them were small Clutches. But that didn't really bother the Aurora. What did bother her, was the sadness in Hers' heart. That is why she suggested they go back to Ice Stone Weyr. Nialeeth thought Hers might be happier there than she was away from the Northern Weyr. So that's what the pair did. They transferred back to Ice Stone Weyr.