Post by Moo on Jan 27, 2015 22:08:50 GMT -8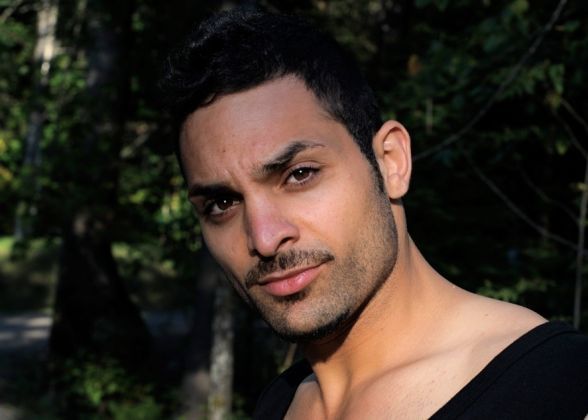 Name:
Asayo Healerborn
Pronunciation:
Ah-SEY-oh
Gender:
Male
Sexuality:
Pansexual
Age:
27 turns
Turnday:
4.15.3049
Weyr:
Rainbow Mists (formerly from Waterfall Valley Weyr)
Rank:
Journeyman Healer, Lifewing Rider
Family:
Creche-child; parents are Lower Cavern workers. No blood siblings.
Weyr/Aeriemate:
None, but looking.
Friends:
None yet.
Pets:
N/A
Appearance:
Asayo weighs around 185lbs and stands at 5'9". He enjoys being out of doors as much as possible, and does so though various athletic activities, such as running, climbing, and swimming. Exercise is his main outlet. By association, he's fit and muscular, and will show off for anyone at any time.
He keeps his wavy, black hair short, and more often than not is sporting a mustache or a faint beard. He maintains a deep tan throughout the seasons and has dark brown eyes. When he decides to wear clothes, they're often brightly-colored and comfortable, though not always practical.
face claim:
michael mando
Personality:
Asayo very much enjoys socializing and being around people of all walks of life, though it's not uncommon for him to seek out his own privacy, especially after a particularly draining session. While he's not exactly fond of babies, he tries his best to interact with older creche children -- after all, he was one himself. He likes spending time with other active people, and has a strong competitive streak.
Asayo finds beauty in just about everyone, and has no real limits to who he chooses to be intimate with -- so long as they're of age and just as willing as he is.
He has a keen eye for detail, just like his Lifewing, and has a mind like a sponge. He enjoys learning anything that will make him or his situation better. In particular, he has a penchant for Weyr politics (mostly because he grew up in one), and is an avid contributor in any public forum he can attend. He and Solyash consider themselves neutral in political affairs because of their status as Lifewings, but Asayo personally enjoys someone who can shake things up a bit.
However, Asayo wrestles with a quick temper and a sharp tongue. He never gets mad at patients (unless they've truly been stupid, like weyrlings tend to be), but anyone else is fair game and he will not hold back when he does, regardless of rank. Some altercations have gotten physical, but it was nothing that couldn't be fixed right afterwards. He despises ignorance in people that should know better, which is the main reason for most fights he finds himself in.
(And sometimes he gets into fights for fights sake -- it's another physical outlet for him.)
History:
Growing up as a child in Waterfall Valley's creche had its ups and downs, but Asayo thrived on the action that the Weyr provided. Even though threadfall was no longer a main concern, there was still plenty to observe and help out with, once he reached a proper age. Asayo has always been good at reading and diffusing a situation (often because he was the one who started it in the first place), and with his quick hand-eye coordination and desire for knowledge, he found himself tossed into the Healer's craft when he was able to join as an apprentice. It was an area he thrived best in, and with his strong stomach and surprisingly patient bedside manner, he applied himself and became a journeyman within a respectable amount of turns.
But it wasn't long before he started to wonder if there was more he could do. Dragons were an everyday occurrence in his life, and one he never took for granted, but he never really saw himself as a Rider. True, they provided a valuable service to Pern, but the idea of attending a Hatching and Impressing something never appealed much to him. He knew he had a good thing going as a journeyman, though he often felt that he could apply himself more, if he could only figure out how. Much to his surprise, he discovered he wasn't the only one thinking the same thing: the Master he worked under was a shrewd man, and quietly arranged Asayo a meeting with the local Aeriemistress.
At first, Asayo didn't know how it would help much -- a Lifewing Rider? Him? He had never really given it much of a thought, having figured he would simply learn his craft as best he could and remain as such...until his meeting with the Aeriemistress. It was only when he spoke with her did he realize that this was an incredibly viable option, and would allow him to work at a level beyond most traditional healers. Her speech was so convincing, he found he didn't even need to think the offer over: he agreed on the spot to take their test and attend a Hatching. Within a fortnight, he found himself Linked to a plain, fuzzy chick named Solyash.
Over the next four years, the two forged an inseparable bond. They were alike in many ways, and Aerie life was suitable and good. But like all good things, it would not last -- at least, for Asayo. While there was no shortage of situations that required their finely-tuned set of skills, it was an altogether simple and structured life that left him wishing for more action.
Within a few months, that wish happened in the form of their neighbor, Rainbow Mists Weyr.
It wasn't long before the situation at Rainbow Mists Weyr started to grow desperate, and Asayo quickly put in a request to transfer from Waterfall Valley. He wanted to be at the epicenter of everything, and not just to lend aid where he and Solyash could. He was also interested in Rainbow Mists Weyr from a political standpoint, and how the Weyr would move forward, if ever, from its current situation. It wasn't long before his request was accepted, and he and Solyash began the short journey to the warring Weyr.
Asayo found himself drawn to the chaos like a moth to a light, unable and unwilling to stop himself. While it's true he will always offer his aid as a healer, his loyalty is as fluctuating and shifting as the tide, and his desire for action may yet be his -- or even the Weyr's -- undoing.
Adoption?:
Yes, if necessary to plot.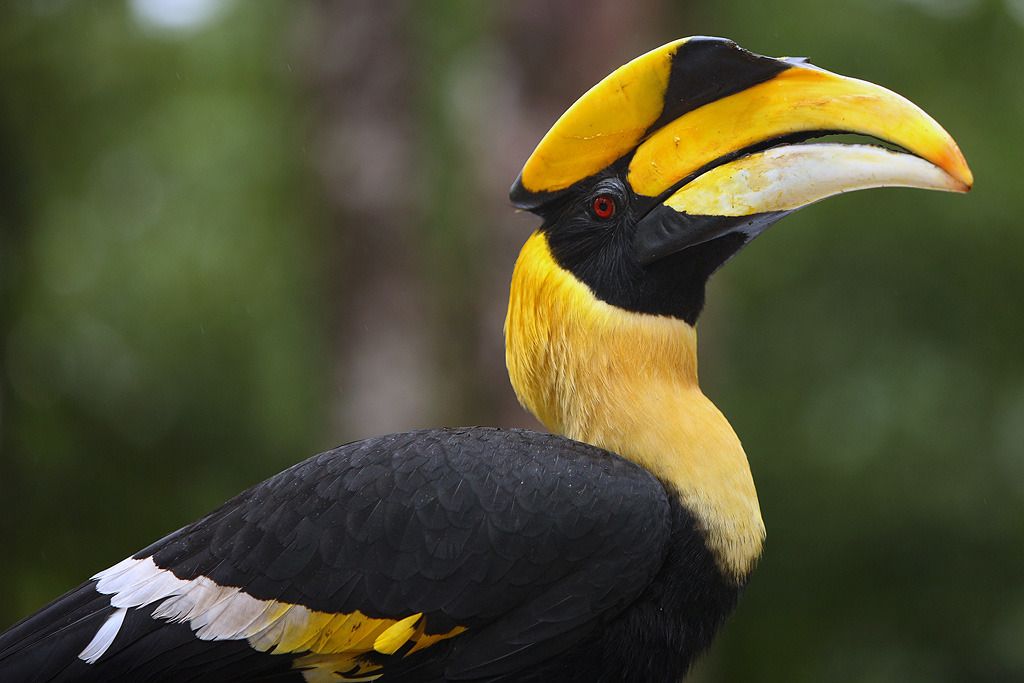 LifeWing's Name:
Solyash
Pronunciation:
Saul-yash
LifeWing's Gender:
Male
LifeWing's Age:
Four turns
LifeWing's Species:
Great Hornbill
Hex Codes:
[smear:a8a8a8]#A8A8A8, #FFCC00,[/smear:ffcc00][smear:df0b00] #DF0B00, #300000[/smear:300000]LifeWing's Appearance:
Solyash is a handsome Lifewing and knows it, not unlike his Linked. He preens his richly-colored plumage of blacks and golds and whites almost obsessively, and makes certain that he looks good no matter where he's going or who he attends to. First impressions are everything, and in his line of work, he wants to make certain that
his
first impression is a good one. His brilliant, red eyes are quite keen, and does not miss even the smallest of details -- a skill he's honed over his nearly five turns of work. He's quite proud of his unusual crest, and doesn't mind at all if anyone wants to touch it.
LifeWing's Personality:
Solyash enjoys helping people as much as his Rider does, which is both a blessing and a curse to the both of them. Neither one knows exactly when to say "stop", which has led to some precarious energy situations in the past. He's talkative for a Lifewing, and enjoys the limelight when he finds himself in it. He has a curious sense of humor that some might not understand. He does not harbor the same temper as Asayo, but does not begrudge his Rider for it. If anything, he simply ignores anything that gets him upset.
When things get physical between his Linked and another person, Solyash simply lets it be and steps in to heal up any wounds afterwards. As he often says, and imagines he will say again,
[smear:a8a8a8]I have no songs for a bruised ego,[/smear:ffcc00][smear:df0b00] so you best get it all out[/smear:300000] now!
LifeWing's History:
Solyash knew instantly who his Rider would be and did not delay in Linking with him. Why waste time when there was so much they could do
together
?
Tagging
Kaya
for review!