Post by aliceinwonderland on Feb 25, 2015 1:30:20 GMT -8

cdn23.us2.fansshare.com/photos/damianlewis/full-damian-lewis-1728881527.jpg



Name: Sh'nny Moonlight (surname after his dragon)

Pronunciation:Shaw-nee

Gender:Male

Age:36

Turnday: 40/4/14


Weyr: Rainbow Mists Weyr

Rank: JM Dragonhealer

Family:Brother, Bevan, 21, Guard and Mercenary, all over Pern
Beia, 9, daughter,
Ronica,(55) JW Baker, Mother at Telger Weyr
T'vor, (48) Wingsecond, Rider of Brown Vicoreth, Father from Telger Weyr, deceased at 48.
Hemmia, (65), Retired Foster Mother and Creche worker at Telger Weyr, Foster Mother
6 foster siblings as well

Friends: Winter, 23, Wher Handler, all over Pern and Halle, JW dragonhealer and Rider of Green Tesseth at Ista Weyr, former lover and mother of his daughter.

Pets: Cuddles, Citrine Flitter, (f)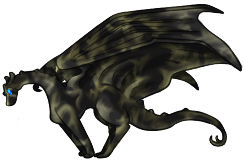 Appearance: Sh'nny has a family resemblance to his younger brother: he is slightly shorter at 5'5 but possesses the family build: broad shoulders, average muscular build and sturdy limbs. He also has healer's strong hands with long fingers that are capable of strength and gentleness for his human patients and dragon alike..


In terms of looks he has short strawberry blonde hair that is more of an unruly mess by nature rather than something he carefully creates and the same clear blue eyes as his younger brother. His skin is fair and prone to freckles and many a girl has envied him his eyelashes but in truth his eyes and ready, crooked grin are his best features as his face is nice enough but the girls like him more for his personality and easy grins then his face.


His clothing style tends to be a tad formal, sticking to wher riding gear or clothing suited to his office as a dragonhealer. He loves blue and green, his favourite colours so always has an item on him in those colours.

He has an old Threadscore scar on his right cheek close to his ear and always wears a dagger or 2 on his person, for defence. He also has a small healer's bag with a few basic essentials that he keeps slung over 1 shoulder or strapped to his back.


Personality:His ready grin and laughing eyes hint at an easy-going, patient, loyal and fun guy, he is always one with a ready, joking comment or a laugh. The hair hints at stubbornness, a strong backbone, an open heart and a lean towards the odd, reckless outburst or explosion of temper but such outbursts are rare and far between, usually aimed at a rider over one of his charges or if it involves his daughter or brother. It is no surprise that he is suited to being a caretaker and a healer as his caring, protective side and strength of will shows.


On the downside his open, trusting heart and easy-going loyal nature means he can be used and get his heart broken in a myriad of ways but he is not one to sulk or brood, learning from it as opposed to becoming bitter and twisted.

History:[Shawnny was born into the creche at Telgar Weyr, he is the oldest of 2 sons born to a 18 turn old Journeywoman pastry baker and the brief affair she had with a Wingsecond. His mother is quite a vain, selfish, ambitious woman more interested in scheming her way into senior dragonrider's beds then having any interest in her sons. It was left to his foster mother in the Creche to bring him up and his many foster siblings for company.


However he did see a lot of his father, the Brownrider took a lot of pride in having a son, being an older man, he hadn't any other children and believed in doing his part, also in raising his son to want to follow in his footsteps and be a dragonrider. He had a fairly ordinary upbringing until tragedy struck; his father with his brown was involved in a Thread related accident and killed at 48.


Only the determined effort of his foster mother helped him get past it by encouraging him to apprentice to the Weyr healer. It worked as healing was suited to his talents and he was able to channel his willingness to help people and prevent needless death.


What also helped him heal was his surprise Impression of Uriluth, he was actually assisting his Healer at a Hatching, not yet able to cope with standing himself yet, as was the right of all Weyrbrats at Telgar. He was in the back where the Hatchlings were being taken on IMpression. Helping patch up a new Weyrling, mauled by a dragonet before Impression, when a rare small male Moonlight dragonet wandered in creeling for him and Impressed..so at 14 he became a dragonrider..

Weyrlinghood was full of lessons and growing, as both dragon and rider grew up together, the pair being peace makers and counsellors in their class of Weyrlings, he was good with the human half and LuLu as he was fondly called, his dragon siblings. As he was a young rider and his dragon was still being fussed over, they were kept close to the Weyrlingmaster and assigned mainly errands, Search, Sweep and Watch duties, they weren't really put into a fighting wing till he was 18.


Still wanting to stick with his healing roots, with his young dragon's encouragement - he trained in both human and dragon healing, finally deciding near the end to Journeyman to dragonhealing.


He and Uriluth caught the tail end of Threadfalls and witnessed the serious wounds and death that occurred because of it. The pair are both passionately relieved Thread is over and no more dragons or riders need be lost or hurt by Perns ancient enemy.


He was shortly after this time, on a visit to High Reaches Weyr that he recognised a small, fair haired lad...he looked familiar...


Realising he had a brother, changed his life, as he felt the anger at his selfish mother's doings yet again, he moved himself and Uriluth to the HRW, working on as a dragonhealer. He raised his younger brother from 8 to 18, once he saw him settled into a career as a mercenary guard, he returned to a Weyr, this time at Benden Weyr..

It was here he had his sweet but brief relationship with Halle, a fellow dragonhealer and greenrider, the mother of his daughter. When Halle took up a more senior role at Ista Weyr and left, as he was called to a post at Rainbow Mists Weyr, as they were short a dragonhealer. The parting was sad, but seemed to coincide with a natural petering off of the relationship, so the pair have parted as friends, on good terms. Their daughter would stay with him.

He is aware of the trouble brewing at his home weyr - the tension and growing problems between the Telgar and Rainbow Mists Weyr leadership. Not one for politics he doesn't really concern himself with the why, but he does worry about things between his new, adopted Weyr and his old home don't bode well. He is concerned for the dragons, whers and flits who might get hurt and family or friends, if a war is to break out between his new home and Telgar.


Igen too is a source of worry he is aware like every other resident at Rainbow Mists of the incidents: the murder, the kidnappings, the plunder of tithes and now a stolen egg. He is grimly aware that a war might be brewing there and there isn't anything he can do about that, except brace himself and LuLu to treat the injured that will result and fight if they have to. He is saddened that dragons will be forced to fight and friend against friend, family against family.

He is also looking to get a hold of a flit egg as he has heard they can be helpful.


Adoption?:[/Sure]

Pets: Citrine Flit, Cuddles.




Appearance: A pudgy little thing even from hatching, this dear little thing will have trouble flying for long distances and is far more apt to climbing and crawling and gliding. A bit of exercise wouldn't be unwarranted but she's cute so maybe her little round belly and slightly too short wings aren't so bad. She is a near toxic shade of yellow-green that is oddly reminiscent of the phlem a sick person might cough up. Not exactly the most appetizing comparison but she doesn't seem to mind.



Personality: FOOD! You can get this little dear to do just about anything for food. Of course she tends to think everything IS food. THat bit of parchment you're reading, that pebble you just kicked, even your hair. You'll have to keep a good eye on her as she is liable to eat things that will not agree with her. And be sure to keep food on you at all times because it works quite well to get her attention, especially when she's having one of her little fits. Typically her fits are triggers when you try and take a non-food item away from her, but she is easily appeased by something as simple as a chunk of a meatroll or a piece of your fruit. Even a sip of juice or klah would settle her.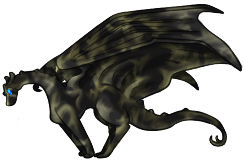 Dragon's Name: Uriluth (LuLu he is fondly known to his rider and friends)
Dragon's Gender:
Male
Dragon's Age: 19
Birthdate: 57/5/10
Sire/Dam: Gold Hasepsath and Bronze Bucephaluth of Telgar Weyr
Dragon's Color: Moonlight *Male*


Dragon's Appearance: LuLu is 29.5 m long and that .5 is something he and his rider humorously point out on the dragon's size, and he is built along slender, fragile, graceful lines of a dancer, his delicate looking, but perfectly shaped wings are capable of carrying himself and rider, he seems to appear more fragile then he actually he, he is actually very strong and won't hesitate in pointing it out.


He is more of a speed racer, then he is a marathon runner and would fly, for the sheer joy of it, then a fighter..he and his rider fly more for the enjoyment of enjoying time together. Although the dizzying sheer speed he can get up to is pretty amazing, he'd probably be the fastest dragon in the entire Weyr, he has a few 1st place speed records and ribbons under his name..pinned to his Weyr..

Colour wise he is a darker moonlight with super glossy swirling pale yellow of a Moonlight, if often seems as though the yellow swirls chase each other playfully along his hide.. he is a very striking dragon. His age is also showing as his hide greys around his muzzle and eyes. He also has a couple of very minor, faded Thread scores, one at the base of his tail, where tail meets rump and another on the leading edge of his right wing.


Dragon's Personality: Uriluth is sunny natured, sweet and easy going, some might say he doesn't really take anything seriously, he is always cracking jokes and giggling at something, or someone. But that is not quite true, he takes his rider, sunbathing, flying and swimming very seriously, and the business of assisting his rider in healing. He is also equally loyal to his friends and his rider and is friendly to all.


His habit of sunbathing is something he seems to enjoy despite his colouring, his rider often has to wake him and gently chide him, so he will move into the shade, after turns of being together the dragon now does his sunbathing in the later afternoon/early evening or morning...but occasionally he still sneaks to stay out a little longer then he should..

He makes a great healing assistant, as he will cheerfully and sympathetically talk to patients, no matter what they are and uses his customary Moonlight soothing quality to great effect on - human, wher, flit or dragon alike, even going so far as to sing to them..tunes he makes up himself..

Although older now in age - his spirit is still as young and innocent as in his youth..


Dragon's History: Telgar born, he hatched fifth and had to go in search of his rider, as his rider was in a back room attending to a Wounded Weyrling.


He was quite an unusual male Moonlight, his Weyrlingmaster and Weyrleaders weren't even sure if the small, fragile dragonet, would be able to fly with his slender, fragile looking body and wings, but he did, against the odds, proving himself strong and a fast flier. Being blessed with a patient and encouraging rider, a sunny, resilient nature himself and having a good role model in a paternal Tiger WLM helped mould him into the dragon he is.


In his lifetime he has caught 1 or 2 female dragons but as yet doesn't have any dragon children, he would like too though as a substitute really wants a flit and has adopted his rider's child as his own.




N