Post by PhoenyxStar on Aug 6, 2018 1:07:15 GMT -8
Name:
Phoenyx, Nyx Hallworth
Pronunciation:
Fee- nix
Gender:
Female
Age:
16 Turns
Turnday:
3062/09/05
Weyr:
Rainbow Mists Weyr
Rank:
Weyrling/ was a Healer Apprentice
Family:
Ryonar - Father/Minor Runner breeder and trainer
Phoelle - Mother/ Minor Weaver
Rynaoll - Older Brother/ Minor Runner trainer (helps their father break in the younger runners)
Ellnar - Older Brother/ Assists Mother with chores around the house
Phoenyx - Only girl/ Apprentice Healer
Nylle - Grandmother/ Oldest weaver in their house hold
Friends:
N/A
Pets:
Had a light grey runner named Belthor
Appearance:
Fair to olive skin depending on the season she sports hair that could rival the clouds. Her eyes are a piercing greyish-blue that she thinks becomes a darker color when angry or very excited. She stands at five feet tall and might not get much taller then that when she is older but supports a sturdy frame. Her nose is strong and straight with cupid bow lips the color of a pink rose.
Her style is practical and elegant often looking like the nomadic clothing you you might see in warming climates. She loves blues and purples to make her features pop along with the rare olive green. Can be found wearing boots and pants under her longer tops. Along with a few select items she may have carved from wood as ornaments as jewelry.
Personality:


Strong willed but fair and gentle Nyx has an on going battle with herself on where she stands with debates about the newer dragons that have been spotted and them impressing males... Queens impressing males? Sometimes it's like walking up a steep hill with her morals cause she wants to be fair for everyone but generation upon generation when she was taught that Queens were strictly a female based impression cause her turmoil. She is great at making friends with new people even though she is often shy the first meeting as she is unsure if she is stepping on people's toes or not. In the future she will grow out of her hesitation thanks to her dragon (if she gets one otherwise it might have to be another person to give her some confidence boost). Once she has a foot into the door you will know she is as loyal as they come and will defend your honor if she has to.
Likes and dislike oh where to begin for this girl. She loves runners to bits and thinks that the babies are to die for. She loves early mornings and music along with events that come about every turn. You often can find her in the center of the dance floor doing what she likes most.She loves brightly colored clothes and of course dragons and firelizards as well as sunrises and sunsets. Oh boy to start on the dislikes is like to have a dragon run its nails down the side of stone. She dislikes whers with a passion she thinks that their big eyes and stubby limbs make it easier for them to jump out and scare her. She also doesn't appreciate the night unless there is a full moon as she has trouble seeing in the dark which also pills onto the wher problem she has. She wont tell them that but she will think it every time even though she knows its not their fault. She can't stand sand but loves the water if there was a way to get rid of sand and mud she would. She dislikes having it find places it shouldn't and often found muttering under her breath when having to deal with it. She can't stand being around onions as she feels like someone poured fire onto her eyes and is often seen running from the kitchen to save herself the agony.
History:
Phoenyx was born and raised on the outskirts of the Rolling Hills Hold. Her father owned a decent sized plot of land and raised runners that had be a tradition passed down thru the men in the family. Her mother had come from a distant hold having followed her father after a gather they had continuously kept meeting at. Of course to help sway her father he gave the man one of his finer female runner in exchange for her moms hand. Growing up she would hear this tale and think it the most romantic thing ever. Oh course after she had years of learning how to weave she begged her parents to send her to the healer craft hall to further her skills so that if something happened with their runners she could be of more use to them. It took her talking to both her brothers to help get the support she needed to do it. Of course their argument was she still had a stallion that she still needed to take care of and she admits it was one of her hardest decisions to make but that she gave it back to her father so that she could further better herself and their family. She already had quite a head on her shoulders when they agreed to it finally and gave her a condition that she had to write to them every so often.
So with that she was off on her long journey to the Healer Hall to get proper training. Three turns went by and she was still an apprentice even though she was doing advanced classes the teacher wanted to not boost her ego to much by advancing her to quickly. She labored hard and was finally given the chance to go back home for a little while for a gather that was to happen. Of course at this time she could not hurry fast enough to see her family and show them her progress in her learning. She even began to realize her feeling for boys and instantly become more guarded on the road as she did not want to end up with a surprise in the following turn. Once she was at the gather she spent some time with her family before being called away to check runners for the races and to see if they were in top shape. All seemed to go well till five shadows swooped down from the air out of nowhere causing panic among the runners. She had turned on her heel to have a stern word with this dragon riders that had arrived.
Little did she know her life was going to change in a big way much bigger then She had ever thought about or her parents. The brown that had landed by the two greens and a blue had his head tilted towards her with a knowing look. His rider turned to look at her and smiled before strolling up to her. Of course she was in a defensive stance and looked like she could fend off just about anything with her stern look though this didn't seem to phase the rider. At this time people were whispering about her and the dragons as they all seemed focused on her. She had asked what the disturbance was for and why they hadn't alerted them ahead of time so that runners could have been secured more firmly. The brown rider had laughed and told her they were on a search for candidates for their up coming hatching and thus why they were there. She looked around and sighed as she had no real authority over such things and lead the riders to the Holder and his lady before excusing herself to go check once more on the runners.
They of course found two other candidates before they came up to her thinking she had cooled down enough from her temper that they could talk her into joining them back at the Weyr. She replied that was being apprenticed at the Healer's hall and that they would have to talk with them. Before she knew it she was being carried off to the Weyr without a goodbye because they were already late to the Hatching. She was info she might also need to use her skills to assist the healers for those that might be injured. As it turned out they caught the tail wind of the Hatching and thus left her standing with no dragon partner yet and not any major injuries to attend to. She works with the Weyr training in the same things as those with dragons do such as checking fire stone and what not along with helping in the kitchens and the sick rooms. It carries her till the next hatching that she hopes will be soon.
Adoption?:
No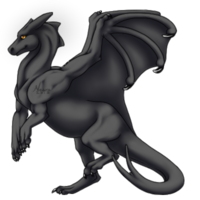 Dragon's Name:
Toriath
Dragon's Gender:
Most definitely a Female
Dragon's Age:
New hatched
Dragon's Color:
Uniform Grey
Dragon's Appearance:
a solid grey that is neither light nor dark and often makes her easy to hide against the rocks at night. When she is full grown she will reach up to seventeen feet which doesn't bother her a smidge.
Dragon's Personality:
An oddity among Grey dragons, Toriath isn't depressed and doesn't seem to be most of the time. In fact, it is hard to remember her at all. She does not seem to be prone to strong emotions and is instead serene as a general rule. It makes her hard to notice, and she is often forgotten for larger or flashier dragons. However, when befriended, she is a beacon of peace in an often tumultuous world. Just with a few words and a calm nudge, she can give reassurance and stability to those who need it. However, when she gives, she must gain her rider's attention and love to recharge, as it is very draining for her.
Dragon's History:
She was just born.