Post by Darwin on Dec 28, 2018 6:47:23 GMT -8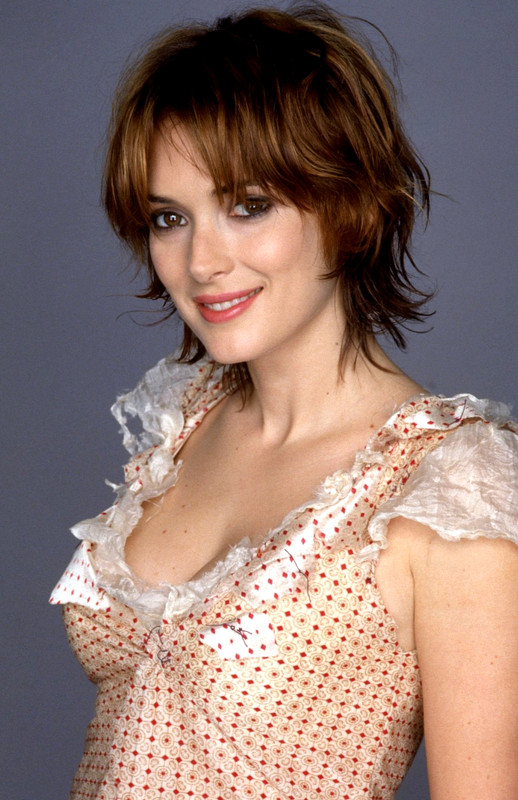 Name:
Honolly Ebern
Pronunciation:
Ho-no-lee Eh-Burn
Gender:
Female
Age:
22 Turns
Turnday:
57.06.16
Weyr:
Rainbow Mists Weyr
Rank:
Blue Rider
Family:
Father
- Manalak (M'lak) Watch Rider of Midnight Gandath
Mother
- Tanari Rider of Green Pelomath
Weyrmate:
None yet
Friends:
None yet
Pets:
Small dog ~ Fizzle
Fizzle Pic
Appearance:
Honolly is built like a sprinter. Standing at 5' 3", this thin cutie is only slightly shorter than the norm. Pale skin covers a thin frame. Her face is softly angular with almond shaped eyes surrounded in thick eye-lashes. The iris of her eyes is such a darkly colored brown, that they've been mistaken for black on cloudy days and During the night time. A small nose sits nicely above full, but not puffy lips and short, roughly cut light auburn hair frames the whole thing. Honolly's head sits on a thin neck and average shoulders which lead into long, thin arms and small hands with long fingers that have been toned and strengthened from 4 years for dragon riding. Her bust, although not actually that large, looks huge when compared to her too-thin, curvy body. 'Baby-maker' hips lead into long, muscular legs and small feet. Her clothing of choice when not in her work clothes is often a baggy, sleeveless, black shirt that she snatched from her father and comfortably fitting jeans which are fitting at the hip and looser around the leg.
Personality:
Playful

When in a good mood, Honolly is a game-player with energy and enthusiasm much like that of a 10-turn-old instead of the 20-turn-old that she is. Tricks and traps that scare, or surprise Weyr-goers are common with this female around and she often winds up in minor trouble when the Weyr Leader and Weyrwoman stumble into her traps. Baneroth tries to keep her under control, but hard headed Honolly has trouble listening and would rather have fun than stay out of trouble. This is why she didn't get out of Weyrling Training until she turned 20.



Hard-Headed

Impossible to order around, a kinder tone is usually what gets this female to pay attention. Once focused on something, she is impossible to discourage and is known to work herself into exhaustion because she doesn't like to leave anything unfinished or do a half-arsed job. While this is a good thing for her work, it's horrible when things shift away from work and turn into determination and boredom. Completely unable to turn down a challenge, Honolly gets in over her head a lot and often finds herself injured because of the stupid bets she makes at times



Hot-Headed

Honolly, despite her playful nature, is easily frustrated and angered. This blue-rider is a grudge-holder and will often avoid or harass anyone who has ended up on her permanent bad list. Easily swayed, it is common for her to jump in between two friends and fight both sides of the battle or go after someone on only partial information. Once proven truely wrong, however, Honolly does apologize and try to fix her mistake. She's childish, but not unreasonable.


History:

Born in the Weyr after a green-flight gone right, Honolly was raised by her mother only until she was no longer suckling. This tall woman's father took her in after her mother admitted not being ready or able to raise a child. Understanding that it was in her best interest, Honolly does not feel negative emotion toward the green-rider. Her father raised her well with a firm and fair hand. Defiantly the least spoiled of the Weyr-Brats, Honolly lived well and has stayed very close to M'lak who often teases her like many fathers might tease a son. That might be the only hitch in Honolly's raising. She's been treated like a boy more often than a girl and considers herself one of the guys. Once she turned impressing age, Honolly was stood on the sands. While she got a dog for that birth day, she did not get a dragon, and was passed up many a time until about 4 years ago when big old Baneroth literally fell on top of her. She had not been paying attention until the big blue tripped on an egg shell and flattened her to the ground. It was both funny and painful to her and the two have been together ever since. Training was longer than usual, but was fun and good for both of them to mature a little bit.


Adoption?: If I poof away, I want all of my wonderful characters to go up for adoption. I work too hard on these guys for them to just die off. >.>

Dragon's Name: Baneroth (Ban-i-roth)
Dragon's Gender: Male
Dragon's Age: 4 Turns
Dragon's Color: Blue [#3a4bf7]

Dragon's Appearance:

At 28ft long from chest to hind, Baneroth is on the larger side of the Blue's size spectrum. His head is proportionately large with smaller head-nubs than most dragons and large, round eyes. A longer muzzle than usual makes Baneroth's face seem more triangular and intimidating than many others and his long neck widens to almost the width of his shoulders where his chest begins. Short, stocky legs end in large and slightly clumsy paws on both the front and the back. While all of his legs are proportionately short, his hind legs are slightly longer than the front and give him the look of an arching cat. It can be comical when Honolly talks him into being playful. With a tail almost as long as his body finishing off the look, Baneroth is certainly a sight to behold.


Dragon's Personality:

Quiet

Interestingly enough, Baneroth rarely ever speaks even on Honolly and chooses to mostly communicate through body language and the mood-changing colors of his eyes. It is unusual for him to be vocal, and that could be in part to his voice making Honolly wish he was human sometimes.



Methodical

Choosing to be his rider's anchor to the real world, Baneroth has become a methodical, sly thinker in order to try and keep her from getting too rash or doing something too silly or dangerous. This dragon is more likely to deny Honolly's challenges for her and will often make an effort to tell on her when he doesn't like her ideas. Planning is Baneroth's strength and he is often obsessive over making sure that there's nothing unaccounted for.


Dragon's History:

In the four years since his hatching, Baneroth has not seen much more than damage from Honolly's challenges and dumb ideas. While this is a good thing, it also means that he's very unexperienced and they haven't even been assigned to a thread-wing yet. While the free time is fine to his rider, Baneroth feels the need to do more and would be happy to get ANY assignments at all.
Roleplay Sample
:
Mine.

Not now love. Almost done with mending this tunic. Honolly replied to her lifemate's call. Her mind was centered so intently on her task that mostly anything else was ignored.

Mine....

sigh Honolly paused for a moment. What? I said I'm almost done here! She went back to her mending.

I need a bath. You promised I could have one a candlemark ago.

Alright! Lets go. She tossed her mending to the side and onto her bed. She stood up and quickly grabbed the sack that had all of her bathing supplies for bathing Baneroth.