Post by Cait on Aug 27, 2012 18:51:29 GMT -8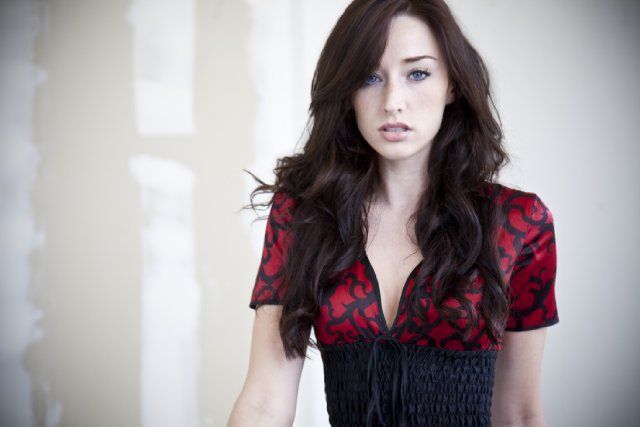 Name:
Alyga Murlan
Pronunciation:
uh-LYE-guh murh-LAHN
Gender:
Female
Age:
20
Turnday:
3058.06.06
Location:
Rainbow Mists Weyr
Rank:
Journeywoman Harper
Family:
Father: Galdoc Murlan (deceased)
Mother: Alyara Murlan "Holdsmith" (deceased)
Half-Brother: T'kar Vitarias, Wingleader at RMW (26)
Twin Sister : Gyara Murlan (deceased)
Adoptive/Foster Mother: Headwoman Melova Bolesi (50)
Spouse:
None
Friends:
Few if any
Pets:
Neon Pink Flute & Neon Crimson Drum (75.06.06)
Appearance:
A wisp of a thing, Alyga stands no higher than five feet with a slender, almost thin frame. She is not likely to grow or fill out overly much and will probably always seem frail, especially given the almost constant presence of bruises in various stages of healing on her fair skinned arms, legs and even her forehead. She is not sickly or abused as some might assume but her bruises are the direct result of a combination of poor nutrition during development in the womb as well as a blow to the head—from which she still possesses a scar on her left temple though it is barely visible it has faded so much—as a toddler that left her left eye irreparably blurry and her right eye hopelessly nearsighted. It probably would have been better off were she entirely blind as she is often spooked by the shadows and blurred figures she can see if she doesn't hear them coming. Despite their hopeless condition, her eyes are a smoky grey in color that can darken or lighten depending on lighting and mood. There is no hazy film or cloudiness to suggest that anything is wrong with the girl's eyes so it often causes her a bit of grief.
Her hair, which has a liberal amount of wave to it, is such a dark brown that it looks black unless she is out in the sunlight. It frames a pale face often contorted with uncertainty or anxiety though the features are comely enough. Alyga bears a remarkable resemblance to both her mother and her brother, with high cheekbones, a blunt chin and a high brow. Though the feature that links them as kin is the nose; long, straight and very prominent when viewed from the side.
In all, Alyga's appearance isn't particularly remarkable and as she rarely puts effort into her appearance—mostly because she can't exactly see herself in a mirror—she tends not to draw attention, especially because she rarely decorates her utilitarian apprentice garb with anything more than feline hair.
Personality:
First and foremost, Alyga is insecure and for many reasons; the most easily understandable reason being her vision impairment. It makes it difficult to do things like write, read, sort things, dress neatly, or even walk at times without bumping into things. This basic insecurity also ties into several other aspects of her personality. Alyga finds it difficult to make friends, mainly because though she can discern voices, unless someone speaks to her, she doesn't notice individuals as more than varying colored blobs shuffling about; this can be construed as her ignoring them or other such nonsensical absurdities. Another part of her insecurity has to do with everything she knew as a child, including her identical twin, being ripped from her in a matter of minutes until all she had left was her older brother. Because of this she doesn't quite know how to connect with people and part of her is afraid to get attached to others simply because the thought of losing them is too terrifying. It already turns her to a wailing idiot whenever she thinks she might lose her brother and Ancalanath.
Because of these insecurities, Alyga comes across as skittish—though that is also in part due to the fact that she can't see very well and is startled by quiet people or unexpected touches—and awkward, especially in social situations. Despite her inability to read or write, she has excelled in her classes, doing particularly well in vocalization with certain accommodations. She has also learned to play instruments with the help of a particularly patient Master Harper as well as how to care for said instruments though building any are beyond her ability. In all, she has shown a great deal of promise as a Harper with a knack for writing songs and melodies.
Her voice is a beautiful with a rich, soaring tone and a fairly decent range. When accompanied by fiddles or harps she can—when not terrified of being stared at by faceless people shaped blobs—she can captivate an audience. She still can be found singing to herself; the trait that led her to the Harper Hall in the first place, and will more often than not hum to herself if no words are on her mind. Alyga is a fan of romantic tales and stories and has been known to put a few of them to song. Below is one of them:
To Love a Caravanman

The pounding drums, are calling to me, I'm drawn to the flames.
The pounding drums, are calling to me, I'm drawn to you.

On a dark Turno'er's night
On the west coast of Cove
I heard his voice singing
His eyes danced the song
His hands played the tune
T'was a vision before me.

We left the music behind and the dance carried on
As we stole away to the seashore
And we smelt the brine, felt the wind in our hair
And with sadness he paused

Suddenly I knew that he'd have to go
My world was not his, my heart told me so.
Yet it was there I felt the crossroads of time
And I wondered why

As we cast our gaze on the tumbling sea
A vision came o'er me
Of thundering hooves and beating wings
In clouds above

As he turned to go, I heard him call out my name
He was like a bird in a cage, spreading its wings to fly
"The old ways are not lost," he sang as he flew
And I wondered why

The pounding drums are calling to me, I'm drawn to the flames
The pounding drums are calling to me, I was drawn to you

The pounding drums are calling to me, I'm drawn to the flames
The pounding drums are calling to me and the memories of you.

Altered Lyrics and Melody from
The Old Ways by Loreena McKennit
This also represents the approximate sound of her singing voice.
History:
Born to Galdoc and Alyara Murlan a turn after they settled with her older half brother Tavakar, Alyga was one half of a set of identical twins. Gyara was her other half and as the two grew they became inseparable as most twins are, though at the same time, both girls idolized their older brother. He was five years older than them and he had Boot! What wasn't to love about a brother who didn't ignore you and who also had an adorable little firelizard friend?
It wasn't immediately apparent that Alyga had issues seeing especially when she was little as she responded merrily to voices. It wasn't until she was a toddler and getting into everything that it was discovered that she had troubles seeing far away and the family learned to keep an eye on her at all times after she almost tumbled into a fire trying to get a better look. It was a content and quiet life that the small family led right up until the Turn when Alyga and Gyara turned four.
At the height of summer a Gather was held and the Murlan family joined several others in the Cothold just outside Telgar to travel to the Gather that was being held at Telgar Hold. The group hadn't gotten far when Holdless outcasts attacked. In the fray, a torch was dropped and sparked on the dry grasses. Before anyone knew what was going on, flames raced on the stiff breeze until the families were surrounded and the smoke prompted a frenzy. A four turn old mind remembers the smell smoke and screams and being snatched up from where she'd stood wailing with her sister. It was Tavakar who had grabbed her.
Then nine turns old, he'd grabbed both of the girls up and run, but before long Alyga was flying through the air, landing hard against the ground, the left side of her head smashing against a rock and knocking her out. When she awoke again, she was in a strange place, surrounded by strange voices and smells. She wailed and sobbed for her mother, her father…her sister and brother. After a time, only one of them answered her cries. Tavakar was there with her but Gyara was gone, mother and father were gone.
In time, though she didn't understand then, she came to realize that she was in the realm of the dragonriders though her vision became worse than it had ever been. Her left eye could focus on nothing and saw mostly shadows and the faintest impression of shapes while the right eye remained hopelessly nearsighted. It made navigating this strange new place both difficult and dangerous and she was restricted from leaving the ground level lest she walk straight off a ledge and fall to her death.
Growing up in a Weyr wasn't entirely different from growing up anywhere else when you were made an orphan, though the Headwoman did take pity on Alyga and her brother, becoming their foster mother, moreso for Alyga's sake than the boy's who had gained the interest of Z'kul and Z'der, a pair of half brothers. About the only thing Alyga was good for, however, was following her brother around like a lost puppy, convinced that if she let him out of her poor sight for long that he would never come back; that he'd disappear into the smoky haze like the rest of their family. Consequently she didn't make many friends and when her brother was otherwise disposed, she would sit in her little corner of the Headwoman's chamber, singing songs to herself.
The depths of her fear of the loss of her brother were revealed, when at the age of nine, when Tavakar was fourteen, he stood at a clutch and Impressed to a Rank-Ripping Flame by the name of Ancalanath. The instant she heard of the Impression, the girl set up a cry that rivaled the Flame's own demands for food. She stumbled and tripped and half crawled her way towards T'kar and his new life mate, begging and pleading and demanding that the Flame not take her brother from her. She was convinced that if the Flame didn't change his mind that she would be truly alone in the world. She would not survive alone. She was already damaged from the loss of Gyara more than anyone else and the loss of her sole remaining family member, the boy she depended on most would surely kill her.
The scene that followed is still talked about at Telgar Weyr. T'kar with his newly Impressed dragon to one side and his hysterical sister to other was forced to calm both—because let's face it, a screaming child of any sort was very disconcerting for a baby dragon—and once T'kar had managed to convince Alyga that he wasn't going to abandon her for Ancalanath, she began to calm somewhat, leaving the boy to calm the now agitated Flame.
As the Weyrling pair grew, Alyga was a step behind, forever tripping over the Flame's tail or wing or leg in her earnest attempt to ensure that she wasn't left behind. Eventually both dragon and rider grew used to the clumsy shadow and Alyga would make up songs about various things like firelizards and hatching eggs and sing them to the quickly growing Flame which he seemed to enjoy well enough. As time progressed, the King-sized dragon came to adore the girl almost but not nearly as much as T'kar.
So when, at the age of twelve, after T'kar's graduation and promotion to wingsecond, when T'kar decided that it was time for Alyga to find a life of her own that didn't involve following him and his dragon around—which was sometimes dangerous to be perfectly honest—Ancalanath helped him devise a plan to get her to Harper Hall on the Southern Continent. At first Alyga refused to leave and in the end had to be forcibly dragged onto Ancalanath's back and flown to Harper Hall. Despite the fact that it was a rather embarrassing display, she threw a fit when T'kar tried to leave her and it was only with the promise that she could visit him at Telgar at least once a sevenday that she agreed to stay at the Harper Hall on a trial basis of one month though secretly she was certain he was getting rid of her.
The first sevenday was spent with Alyga refusing to leave the room—except to go visit T'kar—she shared with the other female apprentices and as young children can oftentimes be, many of them teased her and called her names. Especially during the second sevenday when she finally ventured out and began attending classes. By the time the end of the month came around, she still wanted to leave but she also wanted to stay and learn more.
The Masters were perplexed by her; she was unable to read music or write legibly and any and all attempts to show her how to do things often failed unless they guided her hands. Because she didn't volunteer the information about her condition—mainly because she wasn't used to having to tell people—they weren't aware of it though several of the master figured it out rather quickly; Harper's weren't dumb after all.
The one month trial was extended to a three month trial and visits to T'kar were pushed back to every other sevenday, replaced by letters carried by Harper Hall flits. Having known her all his life, he could read her writing so long as she was particularly careful. Likewise, if he wrote clearly enough she could read his letters if she held them close enough to her right eye. By the end of the third month, Alyga was one of the top apprentices in her class, but still kept to herself outside of classes.
There were several instances when she would make an impromptu visit to Telgar Weyr and T'kar's weyr—generally when the teasing got particularly bad—but for the most part, Alyga enjoyed learning about music and developing her voice and her skills. She learned to play instruments by ear. Months became years until two years had passed. Her loneliness was somewhat abated by the fact that many of the girls in her own year were a bit nicer to her than most and one of the Hall felines had taken a shine to her and often sought her out or slept with her at night.
It was at this time that a new Master joined the Harper Hall and unaware of Alyga's condition and possessing a bit of a temper, snapped on the girl who she'd heard such praise about when she seemingly refused to play a piece of music for the woman. The result had been Alyga fleeing the practice hall in tears, bumping into several people and stationary objects as she tried to find her way to the Watchrider. She almost left the Harper Hall for good that day, but when she couldn't find the Watchrider and almost fell down a flight of open stairs in the process she turned to her next best option; demand that T'kar come to her.
Her letter was short and likely hard to decipher but essentially it conveyed the state she was in—wounded and lonely and humiliated—and she demanded that T'kar bring Ancalanath to sit on the wretched new Master. He arrived the following sevenday, after several days of Alyga refusing to attend classes or even talk to her bunkmates or the other Masters. She'd retreated into herself and wrapped herself in her insecurities. When he arrived things immediately got better and after a conference with Alyga's Masters bridges were mended and Alyga returned to her classes once more.
After that, upon seeing the beauty of the Southern Continent, T'kar visited more and more often until after another six months, he chose to transfer to Rainbow Mists Weyr, much to the delight of Alyga who was now able to visit him more readily than she had been before. Now, with a brother who was a Wingleader at RMW, Alyga is two thirds of the way through her training and one of the Hall's most promising Apprentices despite her disabilities and she is often included in the troupe that performs at Gathers and other festivities, able to play by ear to most any song she has heard at least once. And though she has a beautiful voice, they still struggle to get her to perform in front of a group.
Adoption?:
NPC/Adoptable