Post by Kaya on Aug 20, 2012 14:45:34 GMT -8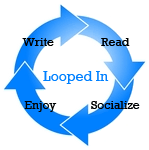 Out of Character Updates
If you haven't heard the news, we're getting a new top banner painting for ISW! Artist Zepher is already at work on it (
Link
) and has offered to let us watch her work on Livestream this evening and other to be announced times.
Also, next Tuesday, August 27th, a four month time skip will take place. This is to continue to catch us up to the 1 RL day = 1 IC day as the time system we have now was implemented after our move to Proboards. The current date will be moved four months ahead, and as the time system we have allows, members may still create threads up to 28 days before the current date. We are not anticipating any more large time skips in the near future and members should expect to continue to see some small one and two sevenday skips.
Ghost reminds you to
vote
for the personality of the Weyrling Master at ISW and remember to post any and all ideas for quirks and personality traits as replies to the poll.
Updates:
~Character WIPs are being archived today. To reactivate a WIP PM a staff member and they will move the thread back into the Character Apps board.
~The Time Horizon thread has been renamed to "Time Mechanics for our Role Play" and has had its content revised to increase clarity.
~In a landslide yes, members have approved a new system for thread updating.
Link
A short outline of the procedure will be added to the Rules.
Recent Plot & Event Happenings
Breaking Free:
The rescuers are on the right track at last, but both Rallin and Hedara are injured, leaving the uninjured rescuers at three, bonus the turncoat to the kidnappers. The pursuit seems to be coming from both sides. There are traps all over the place (just ask Rallin and Se'kt), and while Sk'ar has taught the kidnappers that yes, the rescuers do have bows, there are still far more kidnappers than there are rescuers. The rescue party draws close to the exit, led by the young turncoat. Will they make it out in time, before the kidnappers permanently stop their one-time captives from talking? Follow the exciting conclusion to Breaking Free.
Missing
Headwoman Lindalyn has been found dead in the storage area adjacent to the kitchens. The swift cut to her throat indicates the work of a skilled killer. The Weyrwoman struggles to collect herself and her Gold Archith sternly addresses the crisis. The Weyr is assembled to the Weyr Bowl to be made aware of the situation and new precautions are to be instated. The scant information they do have points to villains that work in the shadows relying on speed and stealth. The Weyr is increasing the night watch to Riders in at least pairs of two and will be bringing in several wher handlers to spearhead the night watch efforts. The entrances to the Weyr will be guarded at all times by Watch Riders and any persons seeking entry to the Weyr will be challenged and examined. Any strange behavior is to be reported to a Wingleader immediately.
Turnover at RMW:
There's been dancing since late afternoon, and many people have shown up, either to join the dancing or just to watch. The Weyrwoman is talking with R'le, while T'kar has asked Lithena for a dance. D'gan and Yuki are dancing, while D'gan tries to get used to the idea that Yuki is pregnant, and with
his
child no less! Holt and Mau are dancing together once more, in part due to K'tar having shoved Holt straight at Mau, while K'tar gets to discover just how frustrating being a Weyrling can be as he dances with Chantrea, and has a run in with her family. Sheamus showed up, just in time to get bumped into by Talira, who is now preceding to pester him with questions. Currently in need of partners in conversation or dance are Evaine, J'ston, Mi'an and Svak. Also, someone might want to rescue Sheamus from Talira's questions. Come on and join the fun! Remember to add your +10 Marks for Event Participation!
Turnover at ISW:
LifeWing Rider Kyuuki is holding a smaller get-together for her friends and acquaintances in
Waiting for Midnight
Weyrling Davquil has thrown weyrling T'vax a Turnday party on Turnover and invited everyone in sight. Go for the fun or the free food in
You're surprised, right?
Flights & Hatchings
Archith is showing signs of rising early, to the excitement of the Weyr and the dismay of the tithing Holds. Her Flight is expected to start around the middle of the sixth month. (The thread will open on Tuesday, August 27th. Hatching to follow in mid-September.)
Gossip
As per Nicole:
A little birdie spotted Black Rider N'kio and then-Candidate Elora talking Hours Before The Hatching
Link
.
N'kio seemed to visit her after her Impression where they were spotted helping oil each other's dragons.
Link
Now Elora may have taken the Thoroughfare to visit him at Cliffside Sea Hold.
Link
Could love be floating in the air? Only time will tell...
Want to earn a few extra marks? Earn +5 to your marks account for sending thread summaries to Kaya for inclusion in this section of the next Looped In.